Keeping mosquitoes at bay: Remedies, precautions, and solutions
If you have lived in Bangladesh for long enough, you must be familiar with the chaos that mosquitoes bring this time of the year. From skin irritation to serious diseases like dengue, if not taken proper precautions, mosquitos can be quite a threat to your health. Let's explore some remedies and effective solutions to keep yourself safe.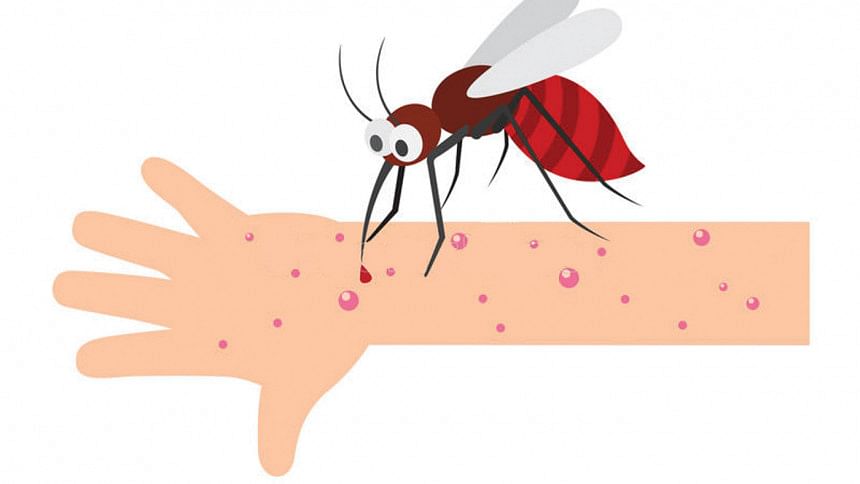 Natural remedies
Dhoop
This is probably the oldest trick in the book. It is basically a stick made of cow dunk and other natural herbs. Through burning dhoop, you can drive away mosquitoes from your home, but make sure to keep the windows open to let the smoke out.
Lavender
This aromatic plant is not only pleasant to have around, but can also deter mosquitoes. Planting lavender in your garden or placing sachets of dried lavender indoors can help keep mosquitoes at bay.
Lemongrass oil or candles
Citronella oil, derived from lemongrass, is a natural mosquito repellent. You can also light lemongrass flavoured candles during outdoor gatherings to create a mosquito-repelling ambiance.
Garlic
Consuming garlic regularly can make your body release a scent that mosquitoes find unappealing. While this might not provide instant relief, it's a natural and long-term way to reduce mosquito attacks.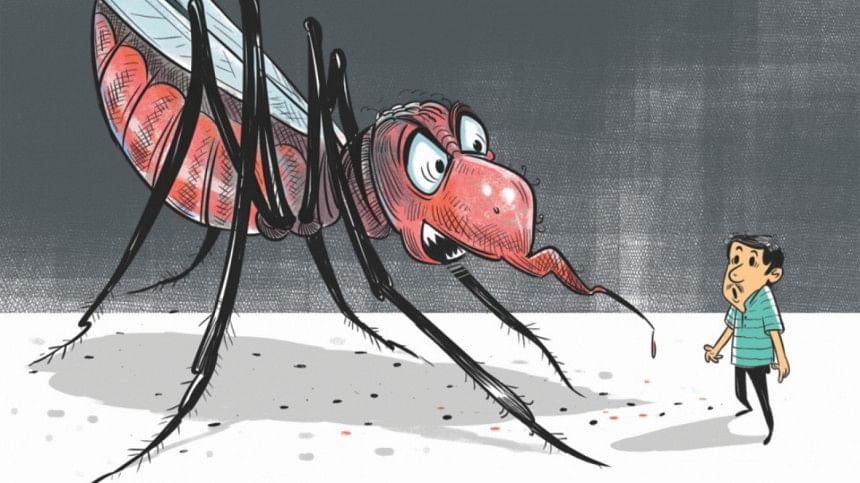 Precautionary measures
Remove stagnant water
Mosquitoes lay their eggs in stagnant water. Empty containers that collect rainwater and ensure your gutters are clean and free of debris. This simple step can drastically reduce mosquito breeding sites.
Repair cracks on doors and windows
Ensure that all doors and windows are in good condition. Repair any holes or cracks, and consider adding rubber stripping to doors to prevent mosquitoes from entering your home.
Avoid peak mosquito hours
Mosquitoes are most active during dawn and dusk. If possible, limit outdoor activities during these hours or wear protective clothing like long sleeves and full-length pants.
Use mosquito nets
For a peaceful night's sleep, especially in areas with a high mosquito population, consider using mosquito nets over your bed.
Effective solutions
Aerosol
One of the best ways to combat mosquitoes is by using aerosol. These sprays can provide protection against mosquito without using harmful CFCs.
Mosquito repellent creams
Using mosquito repellent creams can really help fight mosquitoes not only inside the house but also while you are outside. There are plenty of brands available in the market, but if you prefer a natural option, then you can mix neem and coconut oil and apply it on your skin as protection against mosquitoes.
Electronic mosquito repellent devices
Ultrasonic mosquito repellent devices emit high-frequency sound waves that are unpleasant for mosquitoes, but safe for humans. These devices can be a valuable addition to your household to keep mosquitoes at bay.
By choosing natural remedies, taking precautionary measures, and using effective solutions, you can protect your household from mosquito attacks while keeping your health and the environment in mind.