Tips to cure dandruff this winter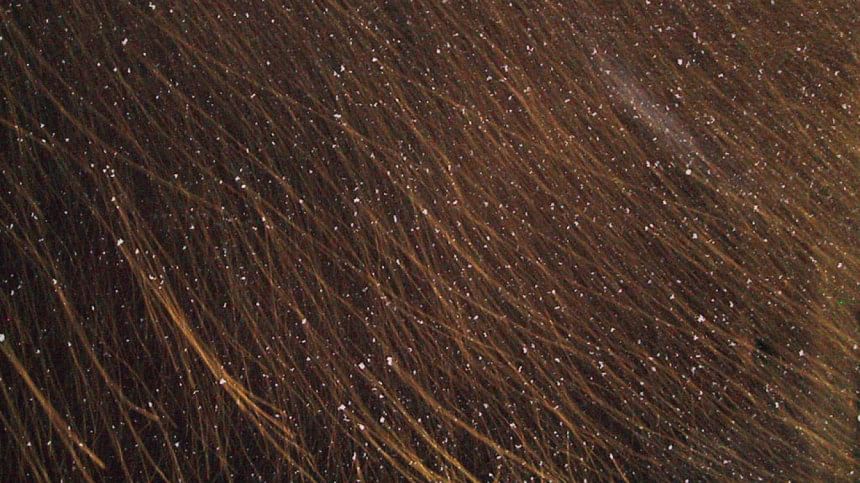 Many of us wait all year for the winter to arrive. No more humid weather, mouth-watering pithas, fun winter clothes and so many more reasons to love the season. However, no one enjoys the dry weather that causes dandruff. The itchy scalp, and dandruff showing through the hair can cause quite a few embarrassing moments for all. To save you from all the trouble, here are some easy ways to deal with dandruff this winter.
Exfoliate your scalp
Using a head massager to exfoliate your scalp once a week will aid in a thorough cleansing of your scalp during the winter. Removing any debris and impurities that may contribute to dandruff, exfoliation is a must to protect your scalp from all the dryness. Keep trying and keep in mind that everyone has various demands in order to determine what works best for your hair and scalp needs.
Use anti-dandruff shampoo
If you use the incorrect shampoo, your dandruff may get worse. If you have dandruff and don't use a shampoo that has been clinically shown to aid with dandruff, the problem could get worse and flakes could become more aggressive. It's critical to keep in mind that there is no permanent solution for dandruff. Using an anti-dandruff shampoo only once won't solve the issue. When you stop using it, the dandruff causing bacteria will reappear and flakes will once again surface, because dandruff is a reoccurring condition.
Use home remedies
Home remedies are a gamechanger in treating dandruff, especially if you don't deal with dandruff all through the year and only have to face the issue during winter. Mixing coconut oil and lemon juice together will prevent the dandruff fungus from growing. Coconut oil helps hydrate the scalp and hair strands and keeps the hair healthy. An aloe vera and neem mask is another great and natural way to get rid of dandruff.
Consult a dermatologist
If you have been strictly following your winter hair care routine for 4 weeks straight and still don't see any progress, it is probably wise to visit a dermatologist. Sometimes, your hormonal imbalances can also cause dandruff, so seek professional help if that's what's causing the dandruff.