Inside the mind of a person suffering from OCD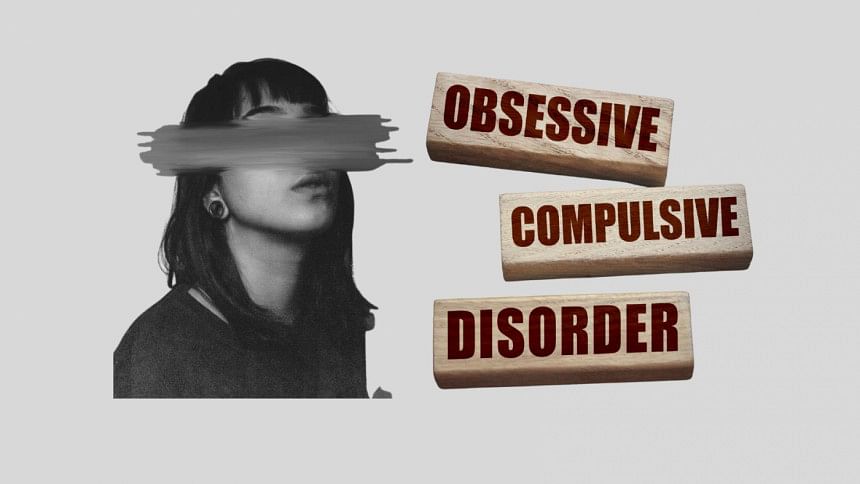 I was diagnosed as having obsessive-compulsive behaviour (OCD) when I was 22 years old, but I have had OCD all my life. Looking back, it was so obvious, yet how I never got diagnosed earlier is beyond me. Better late than never; at least now I know why I am 'compelled' to do the things that I do.
OCD AND THE SYMPTOMS
Obsessive-compulsive disorder is a mental health condition where a person has obsessive thoughts and compulsive behaviours. About 2 per cent of the world's population suffer from OCD and people with OCD are prone to other mental health conditions.
The term OCD is thrown around way too often and to my utter annoyance, not appropriately. Obsessive compulsion — sounds pretty simple and not at all harmful, and should be easy to get rid of, right? Wrong! Not only is OCD a serious condition but it also affects every part of a person's life.
Symptoms of OCD present differently for different people, but chances are you know someone who shows similar symptoms. One of the most common symptoms of OCD is that the person is very picky about everything; they like to obsessively wash or keep things tidy in their 'own' way. In our society, we make fun of people like this by using words such as — 'suchibai.' 
MY STRUGGLES
I was lucky enough that I did not grow up with that particular tag of 'suchibai,' but I had a different name. "He turns up his nose," people would say. Or as the common phrase goes — "naak ucha."
It hurt but not as much as having to get on public transport. Things got much worse when I started university and started living in the dormitory.
As a person suffering from OCD, I used to keep my belongings in a particular order when I was at home. But at the dorm, I would arrange my belongings and someone else would touch them and leave them out of order. I know this sounds like a minor issue but for people like us — it's as painful as getting your fingers stuck in the drawer.
THE TRIGGER
The university dorm was the most intense challenge I had faced in my life. The roommates would not tidy their beds or clean the room regularly. This bugged me to the point of physical pain. It was physical pain without any physical injury — pretty much psychosis and a fate I would not wish on anyone.
I had to share a bed with another person. Initially, I thought I would be able to manage and survive but I did not know this would be the trigger that would force me to go see a psychiatrist. I could not bear the touch of another person. But my bed mate at the dorm had the habit of throwing himself all across the bed. Every touch felt like a hot poker straight in my brain. I could not sleep. I tried to sleep during the day when nobody was around. The schedule did not work out.
I STOPPED SLEEPING
For three months, I did not sleep more than a few hours. It got so bad that I started thinking of ways to hurt myself. Everything felt like a cage and I wanted to be free. And thanks to my OCD, I started thinking about it obsessively. Pretty soon, it was compulsive enough to keep me zoned out from reality.
This is when I realised, I needed help. I turned to one of my professors who happened to be our student counsellor. She listened to my issues and set up an appointment with a psychiatrist. I went there with a friend who sat with me through the whole ordeal. (And if you are going through something similar, I hope you have a friend as I did). After listening to everything I had to say, the psychiatrist made the diagnosis — "You have OCD."
And now it all made sense. Now I know why I am compelled to wash my clothes three times before wearing them. I know why I can only knock in even numbers. I know why I have to lock and unlock my doors twice before leaving for work. I know why I have to shower three to five times a day. I know why I cannot hug another person easily. I know why I get violent flashes of images in my mind every time I walk down the street. It's because I am compelled to obsess.
I know there are many more out there suffering from the same condition and I know that a large number of them are not diagnosed. Most of them are laughed at and given nicknames like — suchibai and who knows what else.
Whether your condition is mild or severe, OCD is manageable and things can be easier with proper treatment. Be it with cognitive behavioural therapy or medication. Do not self-diagnose! Consult a psychiatrist or psychologist. And most importantly, be strong.
Obsess about being strong. This is how we will get through it.