How to break your phone habit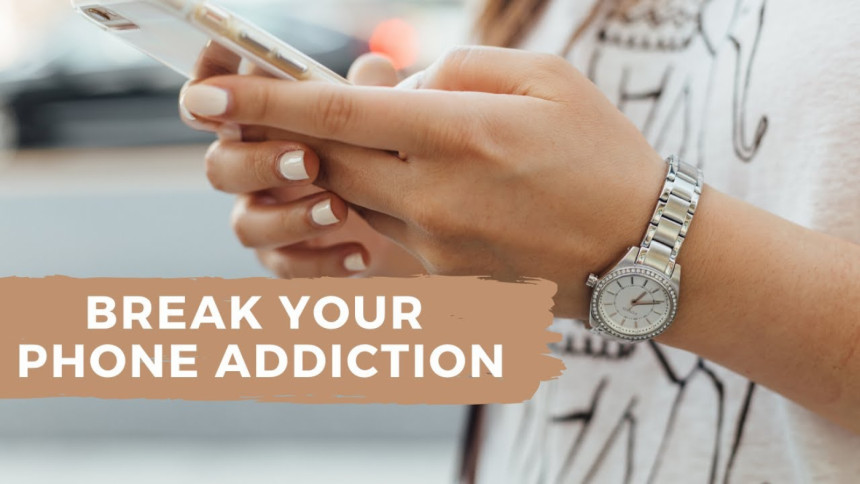 Even if there are no notifications or alerts, most individuals check their phones every 15 minutes. Anxiety has developed around our collective relationship with technology to the point that we fear losing out if we do not check in as frequently as we believe we should. Spending too much time on your phone is not just a waste of time, but also a mental drain. Using social media often has been linked to negative outcomes in research examining psychological well-being. It is a good idea to understand and look into minimising your addiction to smartphones.
Do you need to cut back on your phone habit?
There are a variety of applications that can track how often and for how long you use your phone. Seeing the figures may put down your phone even if you do not believe you use it too much.
Turn off alerts
When your phone is not constantly beeping, ignoring it is easier. You will still see them when you check your phone, but you will feel better and get more done if you wait. You can also customise your phone's settings to allow only certain types of texts, such as those from loved ones.
Put a rubber band on your phone
This hints at stopping mindless processing. Need your phone? A screensaver may ask about a rubber band. Do this to avoid wasting 45 minutes on random photos.
Get an alarm clock
When you use your phone as an alarm clock, you increase your chances of getting lured into checking your messages and social media first thing in the morning. On the other hand, using an alarm clock can buy you a few extra minutes without reaching for your phone. An alternative is to leave it charging in a different room and check it at a certain time in the morning.
Go cold turkey
Some experts recommend going three days without using your phone. This can assist you in breaking harmful phone habits and replacing them with other, healthier activities. You may ease back into using it by doing only calls and messages first, then gradually starting to do additional things if you decide you want to.
Time away from technology
If you cannot picture living without your phone for three days, schedule phone-free hours in your home. (You might also wish to include other digital gadgets.) That may be an hour or two before supper each evening or every Sunday afternoon. Go for a stroll, play cards or a board game – anything that allows you to converse and interact with one another.
Plan offline fun
Try something as simple as reading a book or taking your dog to the park. There is no need to share photos of this on social media. Instead, invite some friends to join you for coffee or a jog so you can meet them in person. Tell them you are turning off your phone, and they may follow suit.
Create phone-free zones
Taking your phone out in the restroom is not a good idea. Keeping your phone out of certain elements of your life might be beneficial, mostly for basic hygiene reasons. Meetings, playtime with your children, and driving are examples of such activities. It's a good method to acclimate without it for small periods.
'Do not disturb'
Some cell phones offer a 'do not disturb' option that limits some features at a predetermined time daily. Stop calls and alerts between 5 and 9 PM and after midnight.
Delete apps
Games meant to keep you coming back can't if they're gone. You can browse social media on your computer and use your phone for phone, text, and email.
Helpful tools
Some applications can limit your time on your phone by locking you out at certain times or after a certain period. Others encourage or reward you for things like walking 5,000 steps a day.
Right talk
If you say, "I don't check my phone during dinner," you are more likely to leave it in your pocket. Scientists do not know why "can't" makes a difference; it may imply denial.
Manage expectations
Tell them if you want to spend less time on your phone but are worried others will think you are impolite. Say you are attempting to stop your phone habit and will not respond for a time.
Get a 'dumbphone'
If a pocket-sized computer is too tempting, a phone that merely calls and texts may help. It cannot download apps or access the Internet, but it's cheaper and might set you free.
Learning to use our cell phones properly may be one of the most critical life skills we can acquire. Do not confine yourself to the technological cage; enjoy your surroundings.