Bid farewell to flu this winter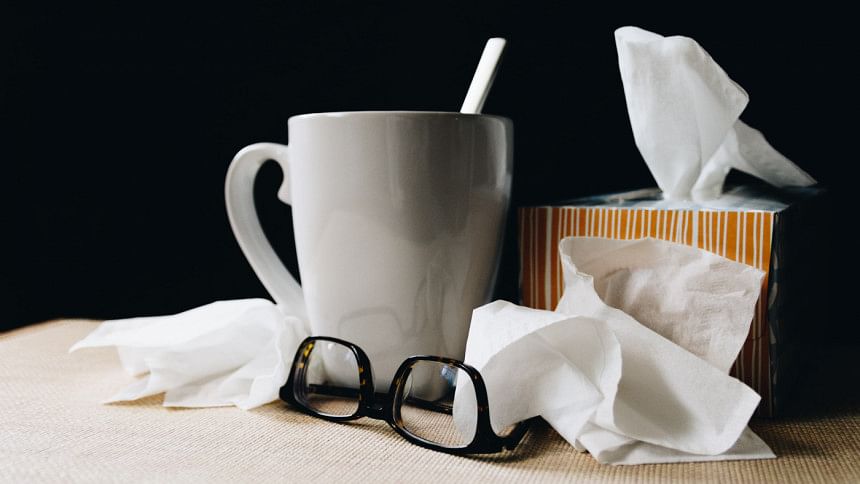 Do you spend the majority of the winter season dreading the sicknesses that the cold weather inevitably brings? Do chilly mornings and gloomy evenings threaten your healthy way of life? We are all aware that the colder months cause both a dramatic decrease in our motivation to get out of bed in the mornings and a significant rise in the frequency of flu viruses in people. But you do not necessarily need to spend half of the season visiting doctors. 
 Here are some easy tips to stay flu-free this winter.
Vitamin supplements are key
Even if we maintain a proper healthy diet, with age, getting all the necessary vitamins only from the diet might get difficult. Taking vitamin supplements could be a game changer in this regard. Supplements with vitamin C, vitamin D, zinc, and other nutrients may help prevent the flu and other illnesses during winter. However, it is advised to consult with your doctor before taking any supplements. 
Cleanliness is the best solution 
Winter season can cause laziness among even the most active people. Who does not enjoy sipping on hot chocolate while covered under a nice warm blanket? All cosiness aside, if you are not maintaining basic hygiene like taking regular showers, cleaning blankets before using, or even as simple as washing your face twice a day, you might be inviting the flu this season. 
You are what you eat
Many people have already made dietary resolutions for the new year, but eating well can also keep you from getting the flu. A healthy diet helps to maintain a robust immune system, which protects against the flu virus. Make sure to stay hydrated during the day by sipping tea or water. Consume a lot of fruits and vegetables, especially those high in vitamin C, like oranges or leafy greens, to strengthen your immune system. 
Exercise regularly 
A healthy lifestyle includes things like exercise and exposure to sunlight, both of which contribute to feeling your best. As frequently as you can, take a dose of both. And by exercising we do not expect you to spend 2 hours every day at the gym. There are several options for physical activity in the winter, including playing badminton and walking.