Your must-have breakfast grocery list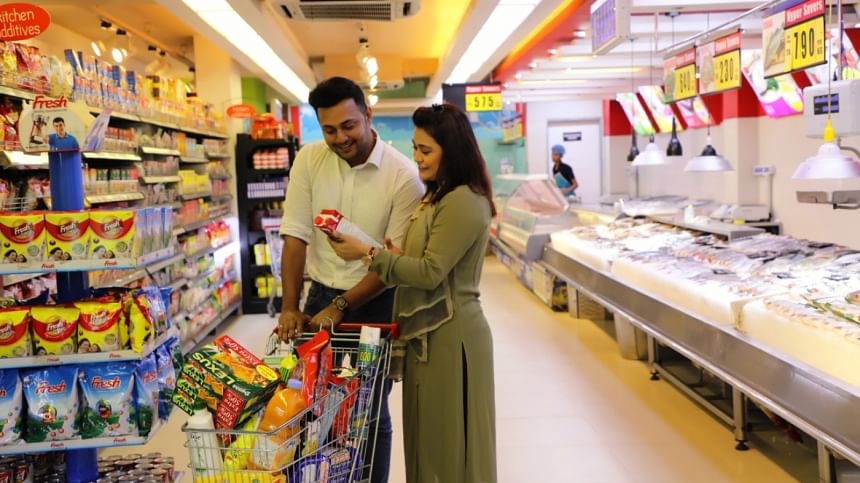 Not many of us tend to have a healthy breakfast — either for a shortage of time or merely out of laziness. Having a well-stocked kitchen and freezer means you can mix and match different food items and grab a convenient and filling breakfast easily. For that, you need an organised and thoughtful grocery list so that you do not have to zig and zag all around the store to find your desired items. 
Follow the tips mentioned below to ensure a prearranged breakfast grocery list and have a healthy breakfast!
Eggs
Scrumptious and protein-packed eggs are unquestionably a must-have breakfast item. Eggs are versatile — hard cooked or scrambled or incorporated in other dishes, they can be effortlessly used for a hearty breakfast. A fried egg sandwich sounds delicious, right? Eggs are enriched with protein and they will keep your tummy full until lunch. However, make sure you do not buy expired eggs.
Fresh fruits and juice 
Filled with lots of fibre and important nutrients, fresh fruits undoubtedly ensure a balanced breakfast. Citrus fruits such as oranges, lemons, and grapes are great sources of vitamin C and we know it — an apple a day keeps the doctor away. It is tasty and easy to eat on the go, making it an ideal choice for people who are in a rush in the morning.
Also, you can use a zipper bag to take different types of fruits with you. Smoothies and juice are an absolute treat for your tastebuds and good for your health. So, why not start your day with fresh juice or a smoothie?
Milk and cereal
Milk being poured into a bowl of crunchy cereal is a scenario we are all too familiar with! Milk is rich in calcium and a bowl of cereal with milk is a tasty way to have a satisfying breakfast. Cow's milk is good for you. But sometimes, it can be difficult to find fresh, unadulterated milk. If you want a lactose-free alternative, go for other options, namely soy milk, coconut milk, almond milk, etc.
Bread and butter
Bread is delightfully sweet and soft and having it with butter surely sounds mouth-watering. Bread is one item that every household needs, and it can be used for numerous purposes. Peanut butter on toast is a popular breakfast meal. You can also try almond and cashew butter for a different flavour.   
Coffee, tea, and sugar
Breakfast without tea or coffee just sounds incomplete, and for those who like to have sweetened beverages, sugar is a must. Tea and coffee can provide us with the much-needed energy boost we need to jumpstart our day. So, make sure that you include this trio in your grocery list for improved energy and mental performance!
Indulgent breakfast 
We do not usually get restful mornings except on holidays and weekends. Hence, we should make the most of such days by indulging in an appetising breakfast. It is not very difficult to prepare, for example, the English breakfast. The heart of English breakfast is eggs, beef bacon, baked beans and mushrooms, and a glass of orange juice or a cup of nicely brewed tea to heighten the taste. And the good news is these mouth-watering food items are available at our local grocery stores.
All you have to do is to put your sincerest effort to prepare a hearty morning meal for yourself and your loved ones!