Divine fusion from BBQ Express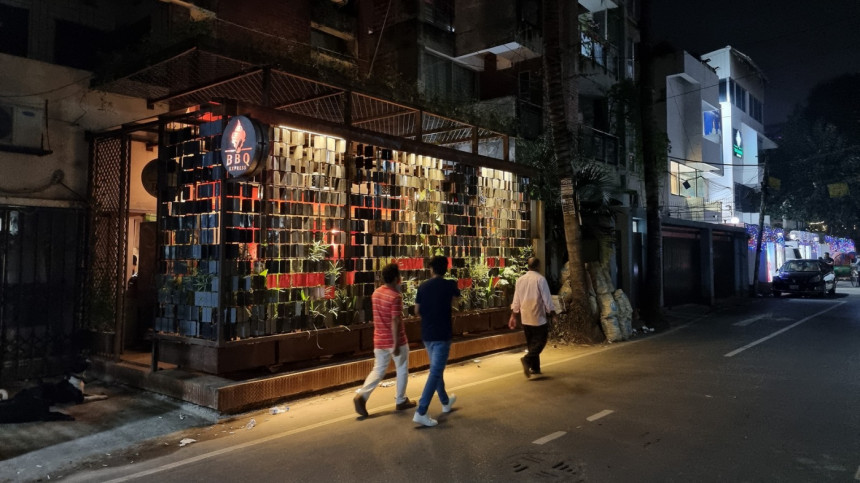 The concept of fusion started to get popular when the Europeans first got a whiff of aromatic and tantalising spices from Asia in the middle ages. Soon after, the Europeans fell victim to the enthralling and spellbinding aromas dispersed by the spices, which later made them wage wars, pillage nations and even spread the Bubonic Plague, but that's another dark topic.
Most of the snippets of dark history mentioned above transpired due to the wonders of fusion between spices and culinary culture. Five centuries later, the people of the world moved on and put the concept of "Fusion Food" on a gastronomy pedestal. From weird to eloquent, artistic approaches are being expressed through culinary art.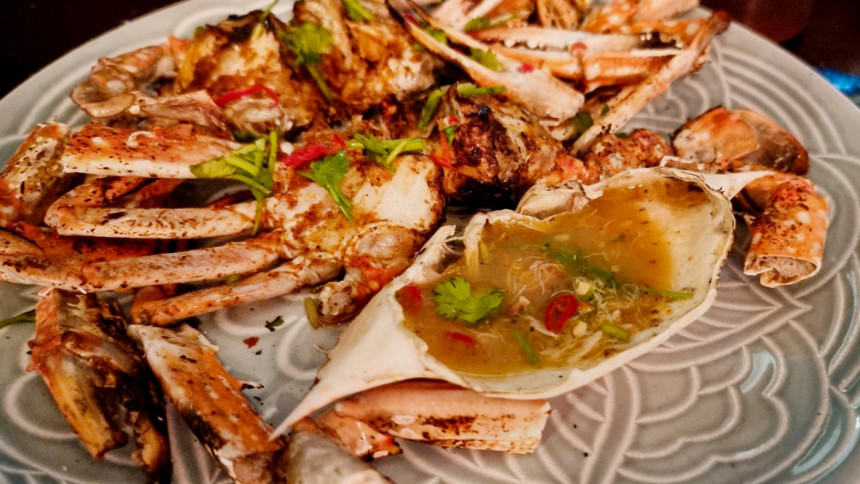 Arpon Changma, the Chef of BBQ Express, is one such individual who constantly pushes the culinary envelope with his maverick approach to his creation. BBQ Express's inception occurred during the pandemic when Arpon and his friends gave a shot at their out-of-the-box restaurant idea. Being a seasoned culinarian, Arpon conducted his research on various levels for his vision of the food which BBQ Express was willing to offer.
Understanding a set palate that Dhakaites are used to, Arpon and his team spent a hefty amount of brain and technique for their fusion food concept. Unlike other restaurants with the term "BBQ" in their name serving only kebab, BBQ Express focuses on giving a true barbeque experience with a twist. That is, by unifying three different cultures; Texan, Chittagong Hill Tracts and Dhaka.
As one of their priority to promote local ingredients and produce, the BBQ Express team has stated that you can make top-tier fusion cuisines with what we grow and raise in our country. "We taught and trained local butchers here to cut out accurate cuts for briskets and ribs. Not only did it make them more skilled, but it also increased the potential of their business to grow," said Arpon.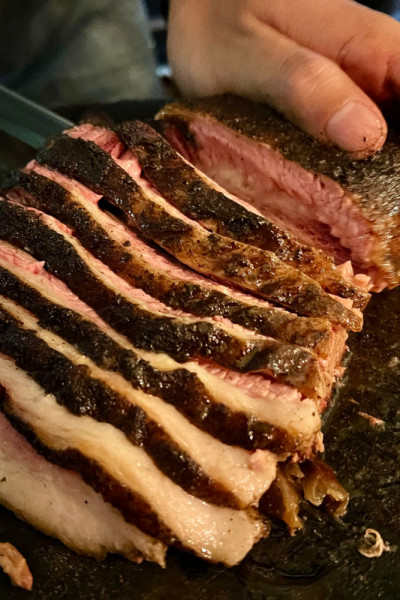 Adding to that point, Arpon also stated, "We are trying to debunk the misconception of top-quality cuisines being produced by imported goods." He continued, "at the end of the day, the produce you get here will be fresher than imported goods, and that is what we are trying to promote. Our culture, produce and spices!"
Only seven months into the game, BBQ Express has seen rave responses from its patrons. If one was looking to try something from their menu, Crab Fingers, Briskets, and Smoked Beef rice bowl are nothing short of amazing! For desserts, Arpon's creation, Pagla Pani x Litchi Sorbet will not only cool you down on a summer night but also reignite your palate with flavours one can only understand after having it.
"We didn't anticipate the response BBQ Express received. However, with the love and support, we are getting from our patrons, our goals and dreams seem more achievable than yesterday. We want to put our cuisines and our spices on the map of the world through BBQ Express by trying to do better every day," Arpon concludes.