Styling suggestions for the upcoming LIT FEST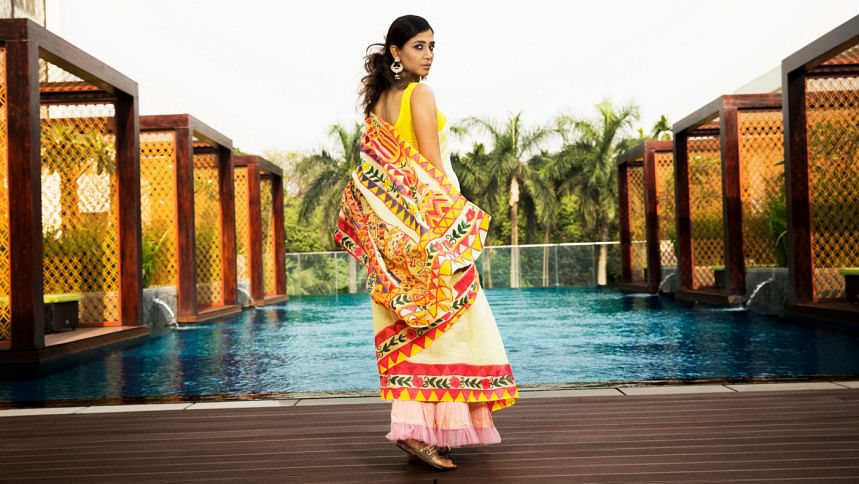 5-8 January, 2023 is fun packed with the 10th edition of Dhaka Lit Fest (DLF), the biggest international literary festival in Bangladesh. The event will be held on the historic grounds of the Bangla Academy in Dhaka. If you are wondering what to wear during the festival, Star Lifestyle complied various looks to sport at the event.
Colours Galore
Sari has been an all-time favourite and bright happy colours like yellow, red with glass bangles, and flowers in your braided bun is a classic lit fest look that makes you look fresh as a flower throughout the day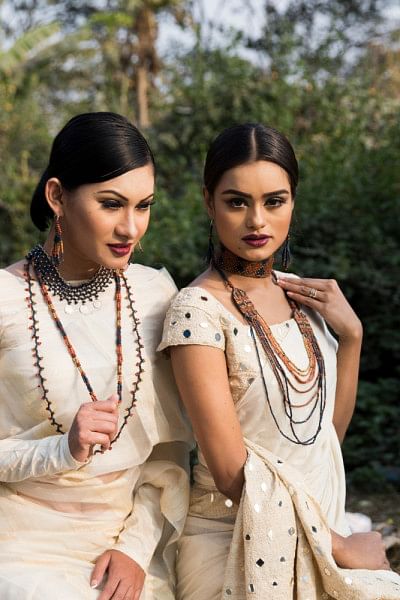 When white rules
Ivory white or beige, no-fuss khadi sari would help add that extra class to your Lit-Fest look. You can jazz up with terracotta beads as jewellery, and neat side parts and bun as the hairstyle.
Bell-bottom pants are back
White bell-bottom pants paired with a trendy tee or jeans jacket and tote bags look hip enough to rock the lit fest.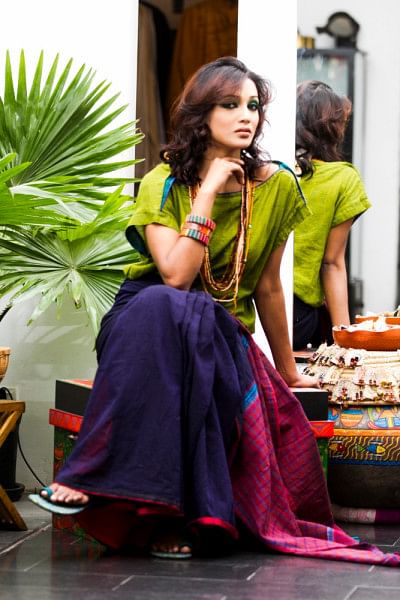 Be Deshi – Wear Gamcha Prints
A simple gamcha anchal sari paired with a top blouse accessorised with few bead long neckpieces and heavy gamcha bangles is fancy enough. To make it look even better, keep your hair loose in soft curls and give your eyes a green smoky look.
Our best advice of all however, is to enjoy the event to the fullest and help encourage the literary scene of the country to thrive to its fullest.
Must Carry —
Your tickets
A bottle of water
Cardigans and jackets
Must Do —
Try all kinds of tea by the roadside from sugary milk tea to orange black tea.
Buy as many books as your heart desires