Entrepreneur and MUA Farnaz Alam in the limelight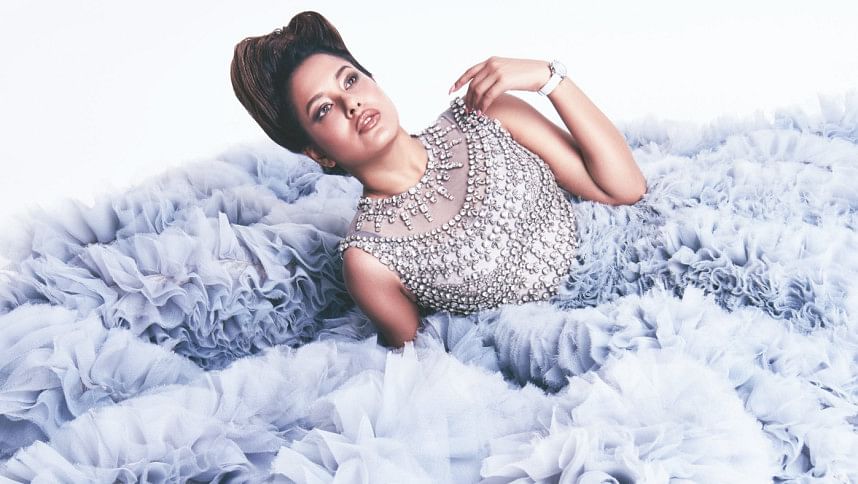 Entrepreneurial stories about women shining and making it big has become quite the norm these days. With Farnaz Alam, we have a comparable story of excellence where the creative makeup artist leaves a prominent mark in the much-coveted global beauty industry. Today, as DMD of Woman's World Ltd, CEO of WW Cosmetics, and founder of Kona by Farnaz Alam, she wears quite a few hats. Nevertheless, these responsibilities only encourage her to achieve more and gain myriad prestigious titles to her name.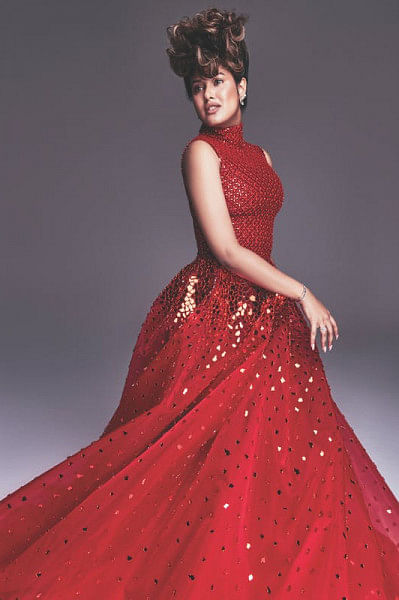 "My beauty journey began with the L'Oreal Paris Brush Contest; later, I took part in the London Fashion Week as a certified MUA. These opportunities gave me enough encouragement to think big and achieve more," said the veteran makeup artist.
This is when Farnaz Alam ventured into developing her own makeup line, Kona by Farnaz Alam, after three long years of research and development. And Alam had to never look back on the progress.
"My mother, Kona Alam, had already created a platform for me in Bangladesh. It was my duty to take it a few steps further and that's why I am trying to etch my name in the international arena. As a newbie, who has started afresh in a brand-new platform, I consider myself extremely lucky because beauty giants of the industry have already noticed my efforts," revealed Alam.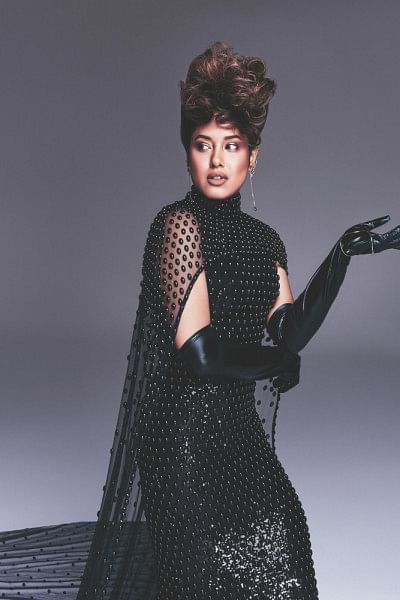 Recently, being featured by reputed names such as Elle India and L'Officiel Arabia, Alam is at her prime. "This is only the beginning," said Alam confidently, adding, "The special feature on L'Officiel and being considered for the cover of the respected magazine, is extremely prestigious. They cover world renowned celebrities, and being considered for the same stage is nothing but an encouragement for me and the people of my nation. I only want to do better henceforward…"
Farnaz Alam's few other significant works in the international arena, are as the MUA for MOJEH Magazine and L'Officiel Thailand using 'Kona by Farnaz Alam' beauty products.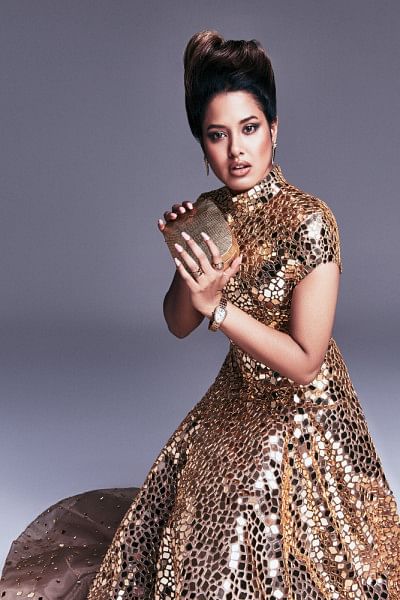 Photographer: Jeremy Zaessinger
Concept: Tahmina Alam
Stylist: Celia-Shane Ukwena
Styling Assistant: Farah Abdin
Hair and Makeup: Ivana
Dress: Atelier Zuhra
Nails: Platinum Black
Accessories: Messika, Chopard, Charlotte Chesnais, Bvlgari
Permission for these photographs was granted to The Daily Star to reprint by Chalk Media.