David Beckham's ultimate guide to fashion for all men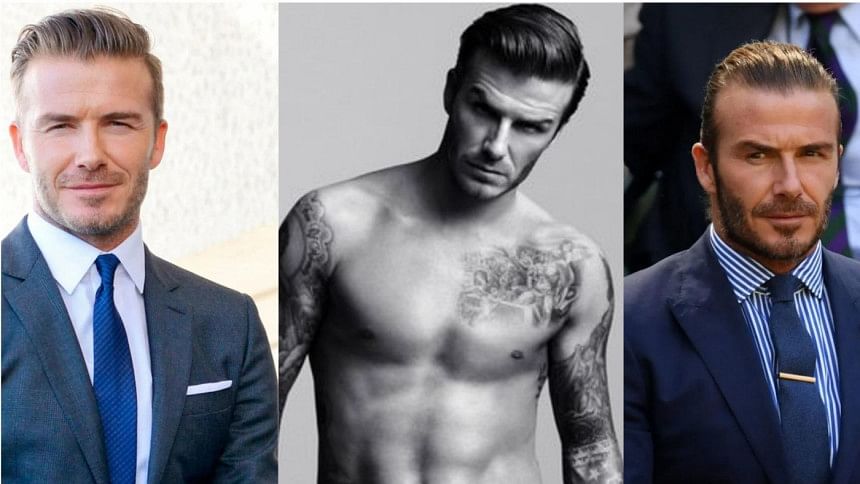 Former England and Manchester United star David Beckham, OBE rules our hearts not only for his admirable success in football but also for his impeccable fashion sense. One does not need to be a football fan to know who David Beckham is; after his retirement from sports, he went on a quest to explore his love for fashion which earned him a respectable position in the fashion industry. Beckham has been appointed as the ambassador for the British Fashion Council in 2018.
Evolving with age
Beckham's fashion journey was one heck of a roller coaster ride. From sarongs to velvet trousers to shiny leather jackets to bandanas, he has tried it all. Although he was criticised at times for twinning with his Spice Girls wife, Victoria Beckham, he seemed to nail pretty much every outrageous look. However, David's wardrobe toned down as he started to recognise and embrace his manhood. He discovered a persona for himself as a husband and father and switched to a more masculine genre. The twice GQ Men of The Year winner launched his male beauty products brand, House 99, as a celebration of his manhood and creating a symbol of metro-sexuality. 
Suiting up like a gentleman
The fact that Beckham's fashion icon is Steve McQueen and his favourite show is Peaky Blinders, says a lot about his undying love for suits. The man sure knows how to level up his suit game. Men in general look good in suits but Beckham looks like a man-god. The confidence with which he carries himself in a suit and the masculine energy that radiates from within make heads turn regardless of their gender. 
Beckham rocked his suit-look on multiple occasions, the most memorable one being the 2012 Olympics. The contrasting collar dress shirt, tie clip, lapel pin, and the white pocket square to match his collar, made his dark blue suit stand out impressing the fashion police.
Casual dad look
David Beckham is a family man and probably the most swoon-worthy dad out there. For all the fathers wanting to be a cool dad, David Beckham will surely give you some 'dadspiration'. Whether it is his ¾ length joggers, hoodie and beanie combo, or his country casuals, Beckham can effortlessly pull off the super dad look and has been voted as UK's coolest dad in 2021.
Finding 'the' hairstyle
Like his wardrobe, Beckham's hairstyles also went through myriads of phases to finally settle into one. From buzz cut to man bun, Beckham loved experimenting with his hair. However, as part of his age-based-style philosophy, Beckham finally chose the quiff. We always hear that fashion is all about being yourself and David Beckham proved that. By choosing a particular style, he finally knew who he was and established his signature hairstyle.
Listen to your lady
Beckham's wife Victoria, has a key contribution to nurturing his wardrobe. As an experienced person in the fashion industry, she knew what her husband will look good in. Victoria was the one who made him realise that his beard could look significantly better with some beard oils and that made him passionate about the product. He later introduced beard oils in his brand and it is now one of the most popular products of House 99.
Whether it be the flashy outfits of his youth or the Londoner ensembles, David Beckham is an inspiration for all fashion enthusiast men. There are many fashionable athletes out there but none can dress like a true gentleman as he does.