Choose your shade of burgundy
We are always in for an au natural makeup, but let's face it, every now and then, we crave a little drama. This is where a pair of bold berry lips comes to our rescue.
Although not seen very often, there is no rule preventing you from wearing deep shades casually. So here is our take on how to style your burgundy lips from daily events to the most glamorous ones.
Bold lip colours with light clothes are a refreshing combination. Just try pairing a maroon-burgundy lipstick shade with powder-blue, blush-pink, or a beautiful summer yellow; you will not be disappointed.
When choosing burgundy for a casual outing, make sure you know exactly what you want your look to be. For a full-glam, winged eyeliner, double coats of mascara, and a strong highlighter game will get you going.
If however, you are aiming at something simpler, go easy on the makeup and accessories. Focus on a light base, rosy cheeks, and highlighter to give you a dewy finish. You can choose to skip eyeliner altogether, but do keep the mascara. Accessorise with earrings or small neckpiece, and bracelet. A watch would add a nice touch.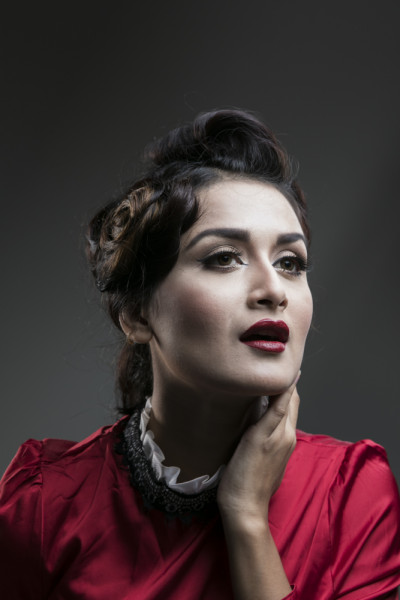 An office setup makes it especially difficult to find the right shades of lipstick. Although we often go for safe nude shades, deep plum colours can lend us a little instant confidence every now and then.
Deep shades can make you look strong, professional and feminine at the same time. Pair it with mute-coloured clothes like off-white, beige, mauve, brown, etc. while keeping accessories to a minimum and you are good to go.
Burgundy has another amazing element to it and winter wedding or parties are the perfect places to try this one out. Yes, we agree that burgundy cannot be worn with all party dresses, but pair it with the right outfit and you will create magic!
Saris, lehengas, gowns, or even kurta sets of deep green, turquoise, maroon and black are your chance to sport those berry lips. Go all out with shimmery eyeshadow, eyeliner, false lashes, and a gorgeous base. Big traditional earrings and a bare neck will accentuate your whole look while giving it a touch of elegance.
Burgundy lipstick gained unprecedented popularity in the last few years as more women choose to add it to their looks. We have stopped trying to blend into the background; we were born to stand out.