A case for minimalist jewellery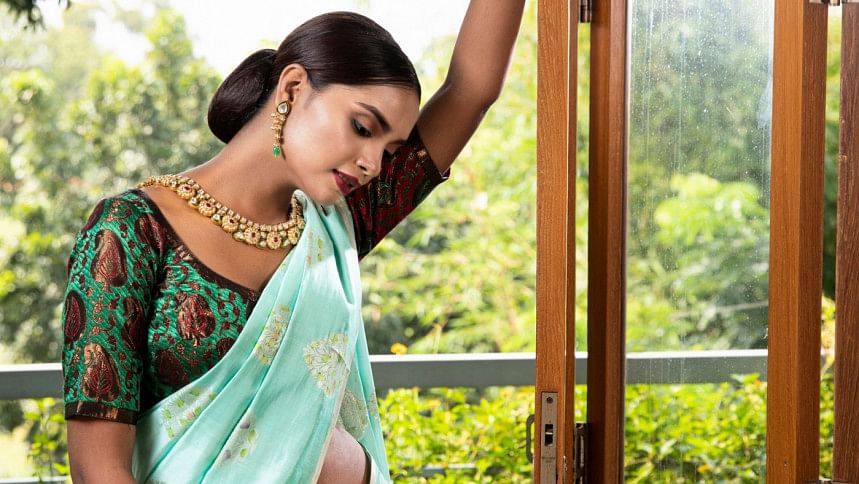 A lot of us women love to be adorned in jewellery, but wearing too many and too big pieces can make an outfit perplexing. People who love simple and clean style, believe in dainty, versatile, and effortless jewellery, which enhances a woman's overall look by adding subtle details. In short, you can never go wrong with minimalist jewellery, where the design focus is on the concept of "less is more."
Build your own minimalist jewellery collection
Minimalist jewellery is characterised by clean lines and geometric patterns. The focus is on the materials and metals used, which is why minimalist jewellery does not have a lot of stones or other embellishments. Therefore, you will see that minimalist jewellery is often made of gold, because this particular metal will last you a lifetime! The value of gold is also consistently on the rise, which means that spending money on minimalist jewellery is never a loss. In addition to gold, minimalist jewellery is made from silver and sterling silver.
Necklace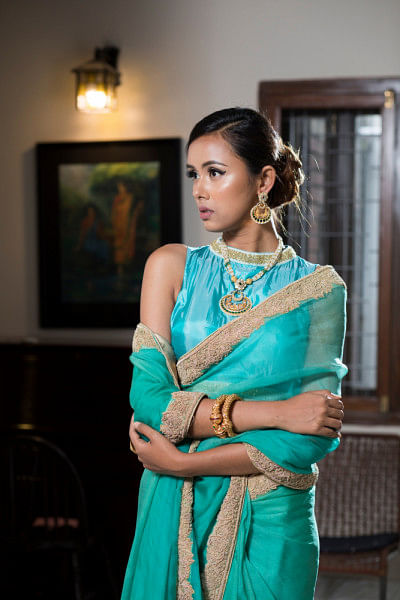 Your first minimalist necklace could be a classic gold chain, which you can pair with both eastern and western outfits. If you wish and your budget permits, you can consider getting a diamond pendant to go with your gold chain. A solitaire diamond pendant has a timeless appeal; it is an epitome of elegance and sophistication.
Remember, minimalist pieces are forever and they can be worn every day because of their durability and versatility. Therefore, even though such pieces may cost you more upfront, the "cost per wear" of minimalist jewellery will come down to zero over time.
Earrings
A minimalist's earrings do not instantly catch a person's attention, but they add a bit of sparkle and shimmer that complete the look of a modern-day woman. If you are thinking of getting minimalist earrings, consider simple-small gold huggies and hoop earrings, and gold ball or solitaire diamond stud earrings. All of these styles are extremely versatile and therefore can be worn at work as well as a dinner party.
Rings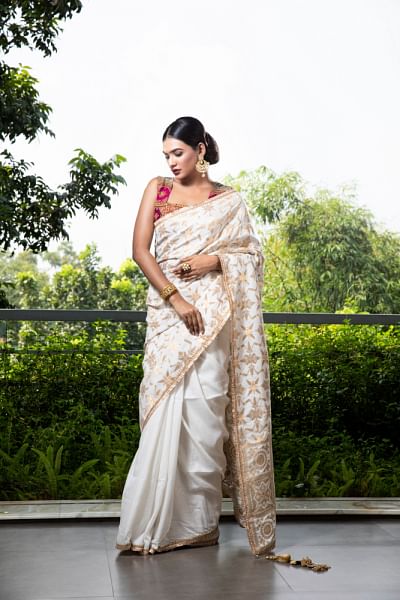 A minimalist does not like clunky costume rings featuring simulated gemstones and metals that tarnish over time. Because minimalist rings are made of precious metals, they never lose their shine and value. The most popular minimalist ring is a plain gold band. Some prefer to wear a few of them on different fingers because they do not stand out but add fine details to a woman's overall appearance.
Like I said before, the trend is towards simple and classic designs, even in bridal jewellery. For instance, a minimalist engagement ring will be a solitaire stone on a plain gold band. Such a ring not only upholds one's refined taste, but is also simple and understated enough to be worn daily. Remember, minimalism advocates the concept of "less but better," which means that by owning less but quality things, we can create a life of more.
Bracelets
A plain gold bangle is perhaps the most popular minimalist bracelet design. You can stack these bangles or bracelets, or wear just one, or pair it with your watch. Until you wear one, you do not know the power a plain gold bangle has to subtly enhance your overall look.
Minimalist jewellery boasts simple, understated, and classic designs, which means that you can easily have them made at your local jewellery shop. Google minimalist jewellery, save photos of the designs you like best, and ask your trusted jeweller to help build your minimalist jewellery collection. If you have gold jewellery pieces sitting unworn in your almirah, make them wearable by having them turned into more practical and versatile pieces by a goldsmith.
Gold is now more expensive than ever, which means that jewellery made of substantial gold has become unaffordable to many. However, it does not mean that you cannot wear gold anymore, it means that we should think twice about the way we look at jewellery and their purpose in life. By choosing to wear minimalist jewellery, you can still afford to wear gold and also elevate your overall appearance. Instead of buying countless pieces of fast fashion costume jewellery, which will eventually pile up in landfills, save your money to buy jewellery which you can wear for as long as you wish and even pass on to the next generation.