Bob hairstyle for women above 50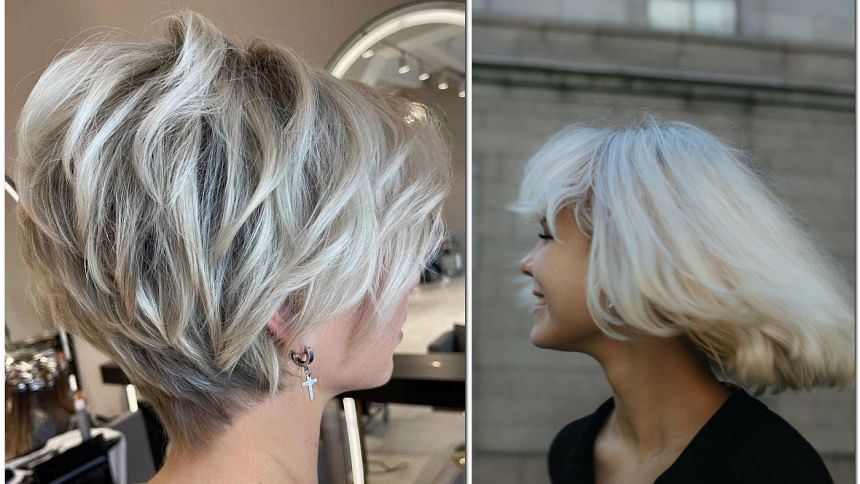 Women, especially beyond the age of 50, experience hormonal changes and many suffer from hair thinning. Celebrity hairstylist and expert, Glam Girl Gabi shares what might be the best haircut for thinning hair, making it appear bouncy and full.
Women's hair and bodies change beyond a certain age due to the onset of pre-menopause and menopause. As their oestrogen and progesterone levels fall and androgen (male hormone) levels rise, hair follicles shrink, rendering hair much finer than before.
While most women expect such changes and take it sportingly, many face extreme anxiety about the situation. This has them looking for oral medication, medicated shampoos, and masks to promote hair growth.
At that precarious age, however, it usually takes the body time to react to medication, whether ingested or topically applied. Thankfully, certain haircuts can offer a faster, more cost-effective solution to the predicament.
Hairstylist Gabi says she has had plenty of women coming to her concerned about inevitable changes in their bodies. For those who wish to 'appear younger' or give their faces a facelift, Gabi has a unique suggestion — while there are no set 'rules' for how women wish to beautify themselves, Gabi's first advice to them is to go for a bob style they are most comfortable with.
Bobs are versatile cuts and look good on almost all face types and shapes. A long, blunt bob ends at the collarbone or shoulder and when done correctly, can draw all positive attention to certain facial features such as the chin. If one goes for an unlayered, choppy base, it can make hair look thick and dense, even when it's not.
A bob can be worn short too, ending chin length. With a fringe, it instantly gives the face a burst of youthful innocence and makes the eyes light up. Even without a fringe, it can give more bounce and volume to hair, making the wearer look younger beyond their years. An adaptable style, the bob cut can be played around with to suit all preferences.
While beauty is skin deep and true attractiveness is defined by the goodness of one's heart, rather than the number of hairs on people's heads, it is also true that women adore their crowning glories and give it much TLC throughout their lives. Therefore, to see it shrink and drastically alter their appearance in the autumn of their lives is rather traumatic for them. While there is no replacement for a healthy diet and a solid hair regimen, having a quick fix like a fun bob is always welcome.