Are heels going out of style?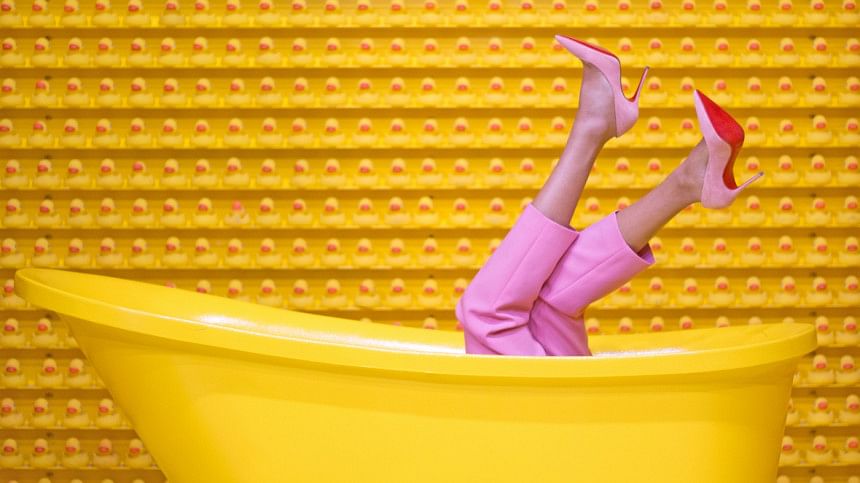 Heels have been emblematic of style, glamour, and confidence for as long as one can remember. Ever since the pandemic, however, more and more people are choosing comfort over aesthetics, causing a seismic shift in the way shoes have been perceived in the world of fashion for a very long time.
The above statement from the popular movie Barbie echoes the sentiments of heel-lovers around the world — at least, the flat-footed ones. Even if this discomfort was largely ignored by women in the interest of fashion for a long time, the pandemic played a significant part in blurring the lines between business and comfortable leisurewear. Without too many grand events that would warrant the use of heels, the significance of the tall symbols of femininity began to fade away and the more comfort-driven athleisure trend began to reign supreme.
Data from a marketing research firm, the NPD group, suggests that sales for high heels plummeted by 65 per cent year-over-year, during the second quarter of 2020. As popularity for remote work soared, fashion-forward women were seen to chuck aside towering heels for the more comfortable loafers, wedges, ballerina flats, or sneakers.
I would never wear heels if my feet were shaped like this
If one ponders on the dilemma a little more deeply, they may find themselves wondering if it is only the pandemic that is to be blamed for such a shift in footwear preferences. Experts such as Dr Caroline Mair, a cognitive psychologist and fashion business consultant, feel that the pandemic has only sped along the result of what is part of a much larger trend. Modern femininity is no longer reliant on a particular accessory as its primary marker. Society has moved on to more egalitarian ideals, and feminism too, has evolved to keep pace.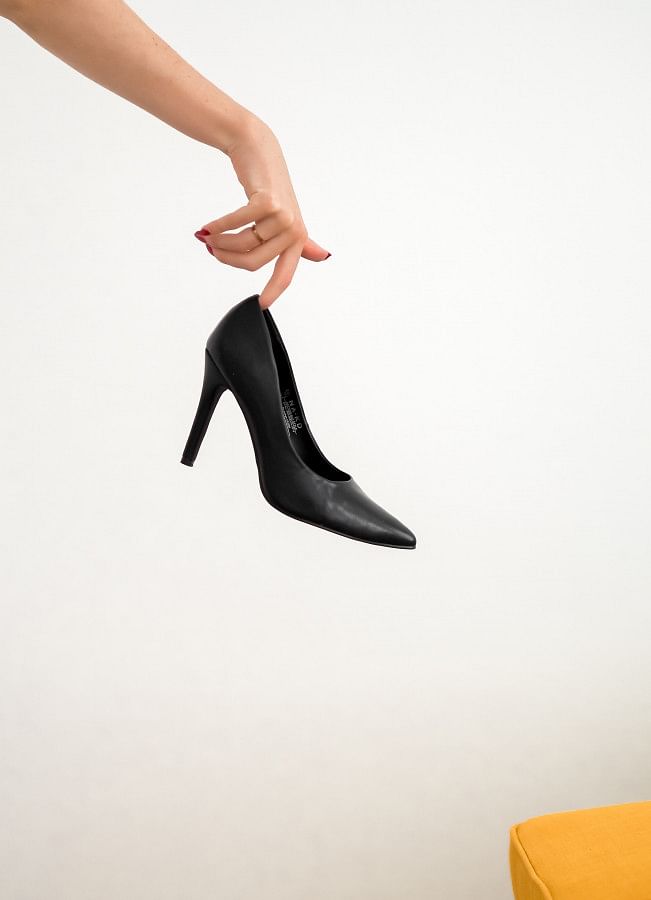 The idea of the waning heel is reinforced by prominent designer Valentino's latest Fall-Winter 2023-2024 couture show in Paris, where flats were seen completing a significant number of looks on the runway. In fact, more and more designer collaborations between Valentino, Proenza Schouler, and Rick Owens have breathed new life into popular shoes such as Birkenstock's classic Arizona Sandal, making it one of the more popular (and comfortable) choices during the lockdown era. More current research from 2023 suggests that 71 per cent more people search for chunky sneakers and 70 per cent for black ballet flats these days, as opposed to high heels.
As a country known for making clothes for some of the most fashionable brands in the world, Bangladeshi footwear designers have a thing or two to say about this interesting trend as well. Khandkar Tasmin Fariha, Senior Brand Executive-Merchandising at Bata Bangladesh Ltd, mentions that while the sale of heels as a broader genre has not dipped too much, customers do demand less and less of uncomfortable stilettos and more of block heels. "The trendier crowd prefers kitten heels," she says. "Without compromising on style, these heel styles are infinitely more comfortable, and help balance the feet better."
Raihan Kabir, Marketing Manager and E-Commerce lead at Apex Footwear, says, "In current times, the global trend is going towards functional comfort, athleisure, and fashion. Customers are seeking footwear that gives them a balance of both fashion and comfort which creates demand for specific styles such as flats, wedges, block heels, platform heels or even sneakers that give the wearer the privilege of free movement without discomfort. Customers nowadays are much more concerned about a healthy lifestyle, which is slowly bringing about a change in the fashion footwear industry."