Adapting to fashion trends: Wearing high heel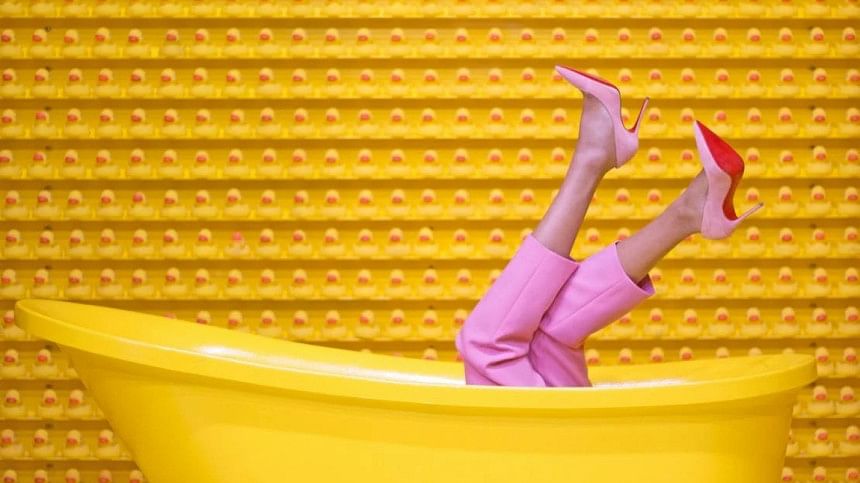 The fashion world has seen a major shift in consumer mindset post lockdown, forcing many companies to reconsider their product offerings, and doing their best to adapt to newer consumer outlooks on comfort over style. One such shift can be seen in the popularity of heels. In some instances, the comfort of being in home sandals or socks has completely waylaid the occasional heel-wearer and had them writing triumphant obituaries for the fashion accessory, and then there are those that still believe that the reign of the mighty heel is on its way back, slowly, but surely. Which side will finally succeed in tipping the scales?
The Paris Fashion Week, or should we call it the Paris Tumble Week had models falling left, right, and centre, in 10-inch heel, clearly out of form and muscle memory. At Vivienne Westwood's show, for instance, the exaggerated platforms made one unlucky ramp walker take an embarrassing fall, the entire scenario quite reminiscent of the famous Naomi Campbell fall in 1993. Point being, it is not just the 'commoners' who are struggling — even those belonging to the top echelons of fashion society are failing the balancing act.
Walking in heels is comparable to riding a bike, except, that one can possibly learn it faster. Strutting about gracefully in heels is a slower art form that is not rewarding in the sense that it does nothing to make walking any faster or more comfortable — often accomplishing quite the opposite, in fact — but it does a whole lot for aesthetics. And it is primarily due to this reason that heels are making their way back into the ramps, and into our lives. The question is, how does one get back in the groove?
A glaringly obvious start may be to adjust the heel height. To some, 8-inches is standard. To others, 6-inches is plenty, if one wishes to walk without spraining a foot in the process. The shoe must also fit like a glove, however unfit that analogy sounds. It cannot be too tight and it definitely cannot be hanging too loose. A slingback with an elastic strap is one of the more comfortable choices but one can also opt to wear strappy heels with ribbed socks to make them easy to carry. Finally, baby steps. Walking in a heel means taking smaller steps, making your heels touch the ground first and just tolerating the slower pace.
If this sounds like too much work, it is. However, should one write the popular accessory off completely? Not so fast, say fashion enthusiasts. While the more sensible among us will say no to heels and the associated backache, the more adventurous (aka the less logical) will likely continue to give the literally back-breaking accessory another chance. After all, what is magic, if not a long cocktail dress, a flute of drink in hand and heels as long as the stem of the glass you hold? Also, if fashion is not painful enough to make you take frequent bathroom trips to massage your foot, whatever is the point?