Law Watch
Bangladesh needs rules on odourised LPG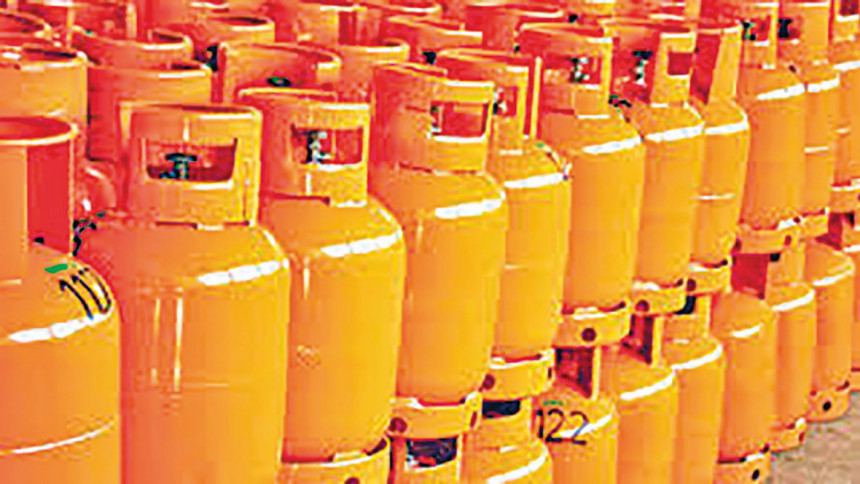 The explosion at Moghbazar at a mosque in Narayanganj and numerous incidents of fire and explosions at home and other establishments have given rise to concerns about the use of different gases. Usually, other countries have regulation on the use of odorants to identify leakage in pipelines or cylinders. Bangladesh has no such rule on odourisation of gases.
In Bangladesh, Liquefied Petroleum Gas (LPG) was introduced as a cooking fuel in September 1978 with the production of about 16,000 tons of the gas by Eastern Refinery Ltd. (ERL). ERL transferred it to LP Gas Limited for bottling and it was then passed to the three state-owned oil marketing companies for distribution. Later, the government adopted the National Energy Policy 1996 allowing private sector to import, store, bottle, and distribute Liquefied Natural Gas (LNG). Currently, there are around 25 companies in the private sector with a total capacity of supplying two million tons of LPG against a local demand of around one million ton per annum. Government also decided to promote the use of LNG as Autogas. The policy facilitates the setting up of Autogas Refueling Station, Conversion Workshop Setting up and Operation adopted in 2016 by the Energy and Mineral Resources Division of the Ministry of Energy and Power. 
Consumption of LPG has been increased from 50,000 tons in 2008, the quantity of LPG consumed in the country was 1.02 million tons in 2020, and is expected to rise to 2 million tons in 2030. Till now, 85 percent of LPG is consumed for domestic use; total number of households using LPG is about 3.8 million. However, per capita consumption of LPG is the lowest among the countries in Asia-pacific region. 
LPG forms a flammable mixture with air in concentrations of 2% to 10%. It can, therefore, be a fire and explosion hazard if stored or used incorrectly. LPG is by itself odourless and explosive, which is a fatal combination. It may leak and accumulate in any household, office or factory and get ignited when someone enters the area and flips on a light switch. It is impossible to detect the leak because of the lack of odour. This has led different countries to enact new regulations that require gas suppliers to odourise LPG. Those laws direct that any leaks should readily be detectable when the concentration of gas reaches 1/5 of the lower explosive limit. Moreover, the leaks must be detectable by anyone with a normal sense of smell. The odorant is typically a blend of various organosulfur or non-sulfur compounds. Over many years, a class of organosulfur compounds known as mercaptans, and some non-sulfur compounds became the standard chemicals to odourise gases.
In many countries, LPG is also distributed through gas pipe for domestic, commercial, and industrial consumption, just as Titas gas distribution system in Bangladesh. The important points to consider are which pipelines require odourisation, the detectable limits of gas odour, odourants, and odourising considerations, and monitoring a pipeline system to ensure that the odourisation programme is meeting the regulatory requirements.
Bangladesh may include a provision of odourisation of LPG through amendment of the relevant laws and make it mandatory to establish odour injection system as early as possible to ensure that it has a distinctive odour. Thus, the gas-related accidents may be prevented.
THE WRITER IS A LEGAL ECONOMIST.