DSA case: Cartoonist Kishore gets bail for six months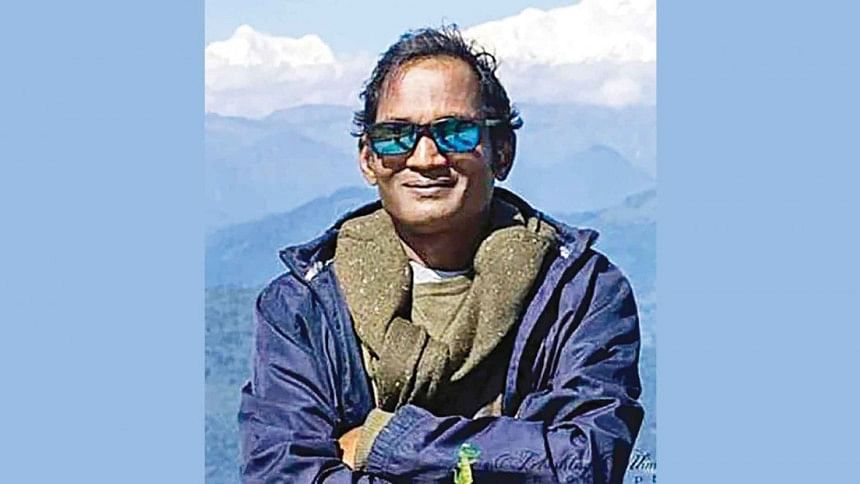 The High Court today granted a six-month bail to cartoonist Ahmed Kabir Kishore -- in jail for around 10 months -- in a case filed under the Digital Security Act on charge of deteriorating law and order situation and creating confusion over Covid-19 pandemic.
The HC bench of Justice M Enayetur Rahim and Justice Md Mostafizur Rahman granted the bail after hearing a petition filed by Kishore, seeking bail on health grounds.
The court granted the bail on the ground that he has been languishing in jail for a long period and investigation into the case against him is ongoing.
Kishore's lawyer Jyotirmoy Barua told reporters that there is no legal bar for his client to get released from jail following the HC order as he is not arrested in any other case.
"We will try to complete the relevant process in two to three days," Jyotirmoy said.
During hearing on Monday, Jyotirmoy told the court that Kishore told him he was tortured in custody and that his right ear was nearly impaired and a scar had developed on his left leg.
Eleven people, including Kishore, writer Mushtaq Ahmed and Rashtrochinta activist Didarul Islam Bhuiyan, were prosecuted under the DSA by Rab-3's Assistant Director Abu Bakar Siddique on May 6 last year.
Kishore and Mushtaq were arrested on May 5 last year and Didarul was arrested the following day.
On January 11, police pressed charges against Kishore, Mushtaq and Didarul, dropping the names of the eight others.
But, Dhaka Cyber Tribunal on February 10 ordered the Counter Terrorism and Transnational Crime (CTTC) unit to further investigate charges against all 11 accused.
Didarul was granted bail in September last year, Mushtaq died in custody on February 25 and Kishore has been behind bars for 10 months. Kishore and Mushtaq's bail petitions were rejected six times, with the last occasion being on January 6, according to their lawyers.