Positive discrimination can ensure gender balance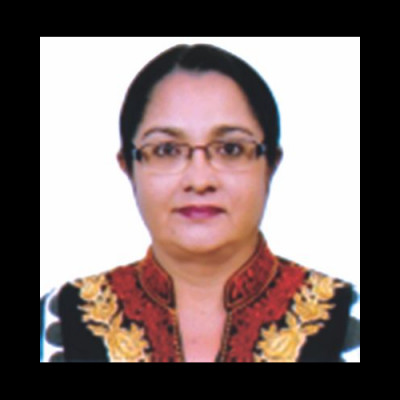 Professor Dr. Shahnaz Huda has been teaching law at the University of Dhaka since 1989, specialising in personal and comparative family laws, gender and child rights issues. Professor Huda obtained her Doctorate from the University of East London, UK in 1996 and recently completed a post-doctoral research at the School of Oriental and African Studies (SOAS), University of London, UK as a Commonwealth Academic Fellow on family law in South Asia. Her one of the research works titled Combating Gender Injustice: Hindu Law in Bangladesh (Dhaka: SAILS, 2011) is referred to as the basic reading material in many law schools of the country. On International Women's Day 2019, Psymhe Wadud and Md Azhar Uddin Bhuiyan from Law Desk talk to her on the following issues:
Law Desk (LD): The theme for this year's women's day is 'Balance for Better'. Please share your thoughts on this.
Shahnaz Huda (SH): I think we have reached a point of time when it goes without saying that gender balance has been a crucial issue of the present world, specially in the case of Bangladesh where 50% of the population is the women and we have already seen that they are contributing to the economy of the country. Hundreds and thousands of women are working as domestic workers in the city and the sole responsibility of looking after their families lie with them. The religious laws that tend to favour men over women in most cases regarding inheritance are based on the presumption that men will maintain. This is, however, is not the case and that is why we are increasingly seeing women-headed households. Therefore there needs to be a balance in every sphere. For example, the law which was made for the maintenance of parents is uniform and secular and imposes responsibility to maintain parents on both children of both the sexes. But without changing law of inheritance, where you don't give women equal rights and portions in property, how can you expect them to maintain their parents? In this age, this should not even be an issue. Having said that, in our context there has to be a lot of proactive positive discrimination to ensure balance amongst genders.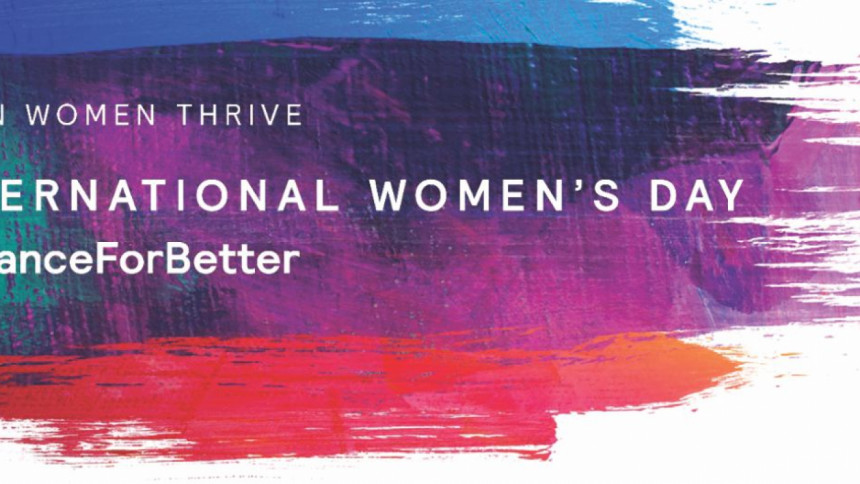 LD: How do you see the provision on adultery appearing in the Penal Code of 1860? Can we call it discriminatory?
SH: The adultery provision in the Penal Code 1860 should be reconsidered just as section 377 should also be reconsidered. The Penal Code was drafted and enacted by the British and we need to see how they have developed their penal laws after that. These laws are so archaic in Bangladesh that we really need to rethink their efficacy in the changing social context. In essence, there is a two-fold wrong in the adultery provision as it appears in our penal law. One is the fact that only the husband can sue another man with whom the former's wife happens to be in an alleged illicit relationship. This means that the law implicitly is saying that a woman does not really have the sexual agency and also that the husband has the sole authority to sue the other man. There has to be a balance in this respect as well. This is not only degrading for the woman involved, rather is discriminatory towards the other man as well.
LD: Despite having stringent laws in place, we do not see a hopeful conviction rate in rape cases. How do you evaluate this trend?
SH: The main purpose of a penal law is not properly served if they are not properly implemented. If the parliament makes stringent law but people believe that they will get away with any crime, the law will never be able to fulfil its purposes. Criminal justice is intertwined with numerous issues such as witness protection, procedural stringency, culture (or presumption at best) of political and economic impunity. Without addressing these root causes, making stringent laws cannot bring any fruitful result.
LD: In light of your extensive work on comparative family laws of South Asia, do you think the family laws of Bangladesh, as it stands today, can properly address the concerns of women in this modern world?
SH: I want to say there are people who want to follow the religious laws and I do not think we have reached a state in our country to have a uniform family code. India has directive principle in their Constitution to adopt and enact a uniform family code but they have still not been able to do it. I think in our context there should be an option where people can choose if they want to follow their own religious laws or if they want to go on following a secular code in place.
LD: Do you think time has come for Bangladesh to reconsider its reservation to the respective CEDAW provisions?
SH: Bangladesh has no reservation in many of the provisions of CEDAW which are not being followed, e.g. guardianship and custody, right to decide in family matters. Unfortunately we have reservations to one of the provisions of CEDAW which is intricately connected with the objective and purpose of the law, i.e. Article 2. But if you go through the provision, Bangladesh has already fulfilled its obligations regarding many of its elements, e.g. constitutional equality between man and woman (mindful of the fact that constitutionally there is also bar to equality in respect of personal laws). Unless we change the laws relating to dissolution of marriage, Bangladesh being a dualist country, removing reservations does not really imply anything substantial. Now we really need to slowly rethink some provisions governing personal matters. People are now accepting the fact that women can have the right of divorce through the nikah-nama. I think Article 28(2) of the Constitution may be interpreted in a way which does not confine equality to only public life and state.
LD: Thank you for your time.
SH: Thank you.