Law Opinion: A call for reform
From contracts to a Special Commercial Court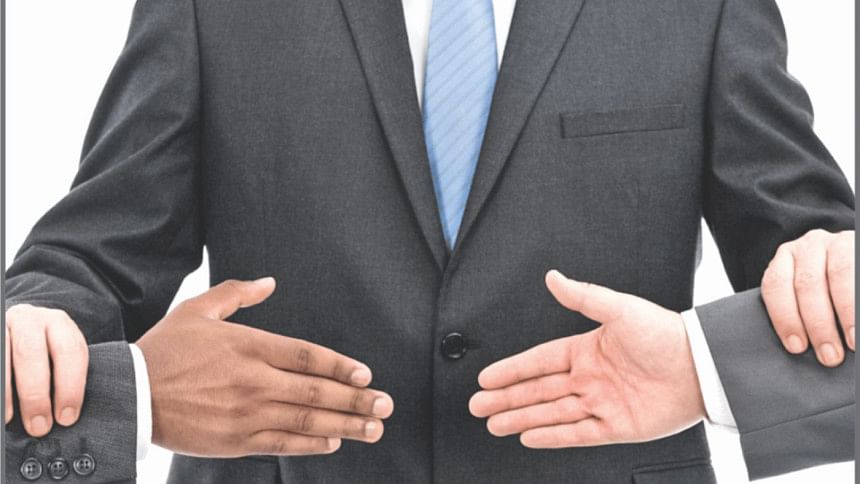 Over the years, Bangladesh has been achieving exemplary progress with its development and poverty reduction in spite of its many challenges and limited resources. By the 50th anniversary of Bangladesh's independence in 2021, the Government of Bangladesh wants to achieve the vision of attaining a middle-income status. To achieve that goal, the Government has undertaken significant steps and identified infrastructural development as one of the key areas of focus. In a country like Bangladesh, for economic growth and sustainable development, infrastructural development is one of the most important areas. Research studies have shown that a country with a good infrastructure is likely to attract more Foreign Direct Investments (FDI). This will in turn accelerate the development of the country from the perspective of income and employment generation. However, FDI does not necessarily depend only upon infrastructural development as there are other factors, which are equally important. Other factors, such as a stable business environment, the ease of starting and operating a business, paying taxes, procedure for obtaining various permits and licenses, dispute resolution system etc., are very important in terms of attracting FDI into Bangladesh.
The Doing Business Report is an index created by the World Bank Group, which gives rankings to different countries depending upon their business environment. It is a very important tool for foreign investors in order to determine whether to invest in a country or not. A higher ranking in this Report is an indication that the concerned country is an investment friendly jurisdiction. One of the components for such rankings is "enforcement of contracts". This indicator measures the time and cost for resolving a commercial dispute through a first-instance court.The efficiency of the legal system and the pace at which disputes are resolved by courts are very important factors in deciding the growth of investment and the overall economic development of a country. If one peruses the World Bank Report, he or she can see that there is a significant scope for Bangladesh to improve its environment for enforcing contracts. Enforcement of contracts has been a key problem in Bangladesh for many years, which is harming the country's reputation as an investment friendly place.
Introduction of a specialised Commercial Court will be a valuable addition to our present judicial system and will alleviate many problems being faced by the business community in Bangladesh. Since the Courts of Bangladesh are already overburdened with cases and some disputes take several years before a judgment is received, it is hoped that with the introduction of specialised Commercial Courts, parties will be able to resolve their business disputes quickly and in a cost-effective manner.If Bangladesh introduces a separate and specialised Commercial Court, then the number of business disputes pending before the lower Courts will be significantly reduced. This will in turn lead to a qualitative resolution of disputes.
For example, recently India and Singapore have adopted a similar approach in order to improve their legal system's effectiveness vis-à-vis enforcement of business contracts. In 2015, the Government of India has passed the Commercial Courts, Commercial Division and Commercial Appellate Division of High Courts Act 2015, which is an important step taken by India to expedite the justice delivery system at least as regards commercial disputes. The said Act introduces setting up of separate commercial courts, having ordinary original civil jurisdiction, in order to deal with commercial disputes of a specified value exclusively. The said Act also requires the separate Commercial Appellate Divisions to hear appeals from the judgments/orders of the specialised Commercial Court and endeavour to dispose them within 6 (six) months of their filing date.
The existing Code of Civil Procedure 1908 is also amended so as to improve the efficiency and expeditious disposal of commercial cases. The said Act recognises that competent judges, having experience in dealing with commercial disputes, are important for expeditious disposal of cases and the success of such commercial courts. It also requires filing of all documents relevant to the dispute at the time of filing of the suit itself or at the time of filing of the defense, as the case may be. This is because the said Act acknowledges that piece meal production of documents by parties at different stages tends to delay proceedings.
Similarly, in Singapore, the new Singapore International Commercial Court (SICC) was officially launched on 5 January 2015 with a view to deal with international commercial disputes quickly and efficiently. The SICC also has several advantages for international users over Singapore's existing domestic courts. The Supreme Court of Judicature (Amendment) Act 2014 stipulates that parties who have agreed to submit to the jurisdiction of the SICC shall, unless expressly stated otherwise, also be considered to have agreed to submit to the exclusive jurisdiction of the SICC, to carry out any SICC judgment without undue delay and to waive any recourse to any court or tribunal against any SICC judgment and the enforcement of such a judgment.
It is clear why the amendments and structural reforms introduced by Singapore and India are steps in the right direction in so far as FDI is concerned. In order to standout and attract FDI, and also to increase Bangladesh's rankings in the World Bank Report, it is recommended that Bangladesh introduces these structural changes to its legal infrastructure. With these changes, foreign investors will be more interested to establish businesses and/or invest in Bangladesh as their confidence level, in so far as it relates to enforcing their legal rights, will increase. 
THE WRITER IS AN ADVOCATE OF THE SUPREME COURT OF BANGLADESH AND THE GOVERNMENT OF BANGLADESH'S DESIGNEE TO THE WORLD BANK ICSID'S PANEL OF ARBITRATORS.