Mamata refuses to attend Modi swearing-in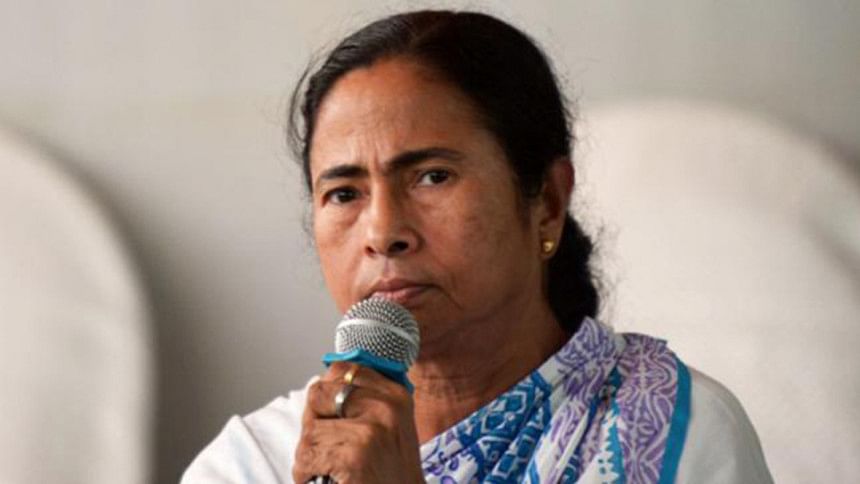 Making a U-turn in less than 24 hours, West Bengal Chief Minister Mamata Banerjee today said she would not attend Prime Minister Narendra Modi's oath-taking ceremony in New Delhi tomorrow.
On Tuesday, Mamata had told reporters in Kolkata that she would attend Modi's swearing in as she "believed there are certain constitutional propriety that we try to fulfil."
The chief minister, in a letter posted on the Twitter today, referred to the BJP's allegation that 54 of its workers were killed in political violence in the state and dismissed it as "completely untrue" and said "the (swearing-in) ceremony is an august occasion to celebrate democracy, not one that should be devalued by any political party that uses it as an opportunity to score political points."
Mamata referred to media reports about the BJP's move to invite the family of the workers killed in West Bengal to the oath-taking function of Modi.
The BJP said it decided to invite the families of workers killed in Bengal over the last six years following a decision taken by Modi and the BJP President Amit Shah last night. The invite was seen as the party's concerns for its cadres in the state where fresh assembly polls are due in 2021. 
The invite was also interpreted as a message for Mamata.
After the Indian media today carried reports about inviting the families of BJP workers killed in Bengal, Mamata said in the letter posted on her Twitter handle that "Congratulations, new Prime Minister Narendra Modi ji. It was my plan to accept the 'constitutional invitation' and attend the oath-taking ceremony. However, in the last one hour, I am seeing media reports that the BJP are claiming 54 people have been murdered in political violence in Bengal. This is completely untrue."
"There have been no political murders in Bengal," said the Chief Minister, adding that the deaths may have taken place due to personal enmity, family quarrels and other disputes, nothing related to politics," she said adding "so, I am sorry, Narendra Modi Ji, this has compelled me not to attend the ceremony."
After a bitterly fought national election in which the BJP made considerable gains in West Bengal bagging 18 of the total 42 parliamentary, just four less than the Trinamool Congress.
Meanwhile, in another jolt to the Trinamool Congress, its legislator Monirul Islam today joined the BJP. He is the third legislator from Bengal to defect from the Trinamool to the BJP in less than 24 hours.