"My relations with Mamata Banerjee goes beyond politics"
PM disappointed for being unable to meet West Bengal CM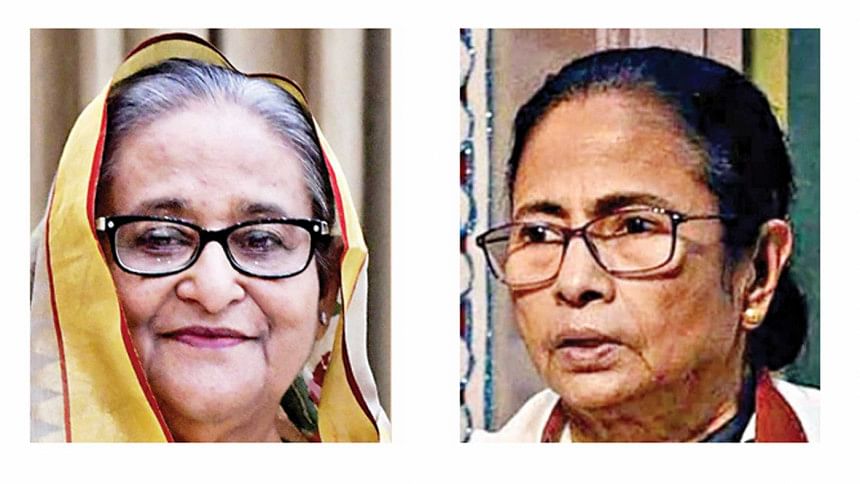 Prime Minister Sheikh Hasina tonight (September 5, 2022) expressed disappointment at not being able to meet West Bengal Chief Minister Mamata Banerjee in New Delhi during her ongoing four-day visit to India.
"My relations with Mamata Banerjee goes beyond politics, she is like my sister. I wanted to meet her in Delhi this time. But that is not happening. What can be done?" Hasina told a select group of media persons at a dinner hosted in her honour by Bangladesh's high commissioner to India Md Imran at his residence in Chanakyapuri, the diplomatic zone, in south Delhi.
In July this year, Hasina had written a letter to Mamata expressing her keenness to meet her during the visit to Delhi in September, reports our New Delhi correspondent.
It is Mamata's fierce opposition which has held up the Teesta deal for 11 years since the chief minister opted out of the then-Indian PM Manmohan Singh's visit to Dhaka in September 2011.
Hasina said Bangladesh was undertaking dredging on its side of trans-border rivers to increase the availability of waters in them.
When asked by an Indian journalist as to what measures "Bangladesh is taking to increase the navigability of the rivers in its territory, she said it would be good if funds under the line of credit from India are available for this purpose."
While replying to a question on the Rohingya issue, Hasina said, "India, being a big country, can play an important role in resolving the problem."