Modi to lead Int'l Day of Yoga celebrations June 21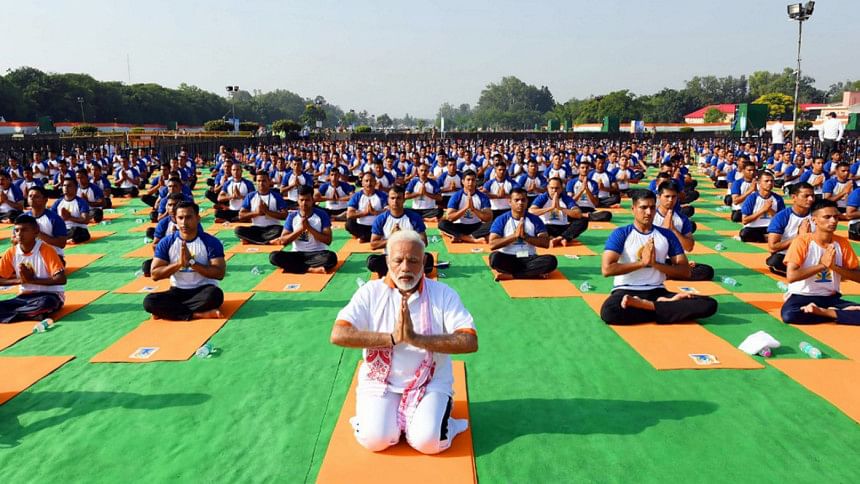 Indian Prime Minister Narendra Modi will lead this year's main event of the International Day of Yoga celebrations on June 21 at Ranchi, capital city of Jharkhand state.
Approximately 30,000 people are expected to participate in the main event, an official statement said today.
The Ministry of AYUSH is the nodal ministry for observance of the International Day of Yoga across the country and had successfully organised several programmes in the last four years in this connection, reports our New Delhi correspondent.
The ministry has asked different ministries and departments of the federal government, state governments and other related institutions to observe the International Day of Yoga on June 21 in order to secure long-term gains in the area of public health and well-being.
The ministry is also encouraging all individuals and institutions -- including educational institutions, government bodies, business firms, industries and cultural organisations -- to join the programmes for the benefit of their employees, members or other stake-holders.
To ensure that yoga demonstrations of large groups take place in a harmonious fashion, some of the most accomplished yoga gurus of India have come together and developed the Common Yoga Protocol (CYP) of Yoga Asanas of 45 minutes' duration, keeping in mind the participants, who are comprised of people from different age-groups and varied walks of life.