Kerala assembly passes resolution against citizenship law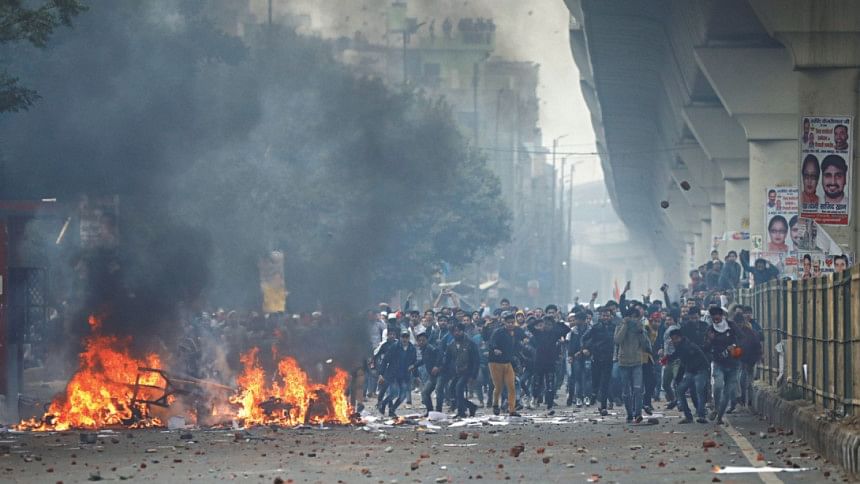 The Kerala legislative Assembly today passed a resolution demanding scrapping of the controversial Citizenship Amendment Act (CAA) which seeks to give Indian citizenship to non-Muslims from Bangladesh, Afghanistan and Pakistan.
Though the one-day special session of the Communist-dominated Assembly was convened for a different purpose, the resolution against CAA was also taken up in view of widespread concerns among public in this regard, official sources said.
The Kerala Assembly became the first state-level legislature in India to pass a resolution seeking repeal of CAA, reports our New Delhi correspondent.
The opposition Congress party-led United Democratic Front had demanded the state's Left Front government convene a special session of the Assembly and pass a resolution against the CAA. The demand was made at an all-party meeting convened by Marxist Chief Minister Pinarayi Vijayan on December 29 to discuss the issue.
Opposition to CAA has brought traditional political rivals UDF and the Left parties together on the same platform on the issue. The two sides recently held a joint meeting against CAA.
While tabling the resolution, Vijayan said CAA was against the "secular" outlook and fabric of India and would lead to religion-based discrimination in granting citizenship.
"The Act contradicts the basic values and principles of the Constitution. In view of anxiety among the people of the country, the Indian government should take steps to drop CAA and uphold the secular outlook of the constitution," he said.
Noting that the amended citizenship law had triggered widespread protests among various stratum of society, the chief minister said it had dented India's image in front of the international community.
Vijayan also assured the assembly that there would not be any detention centres in Kerala.
When the session began, O Rajagopal, the lone BJP legislator in the assembly, objected to the resolution stating that it was "illegal" as both Houses of Parliament had passed CAA.
CAA offers citizenship to Hindus, Christians, Buddhists, Jains, Parsis and Sikhs from Bangladesh, Pakistan and Afghanistan who took shelter in India till 2014 after fleeing "religious persecution" in those countries.