Bollywood director fired in India's #Metoo storm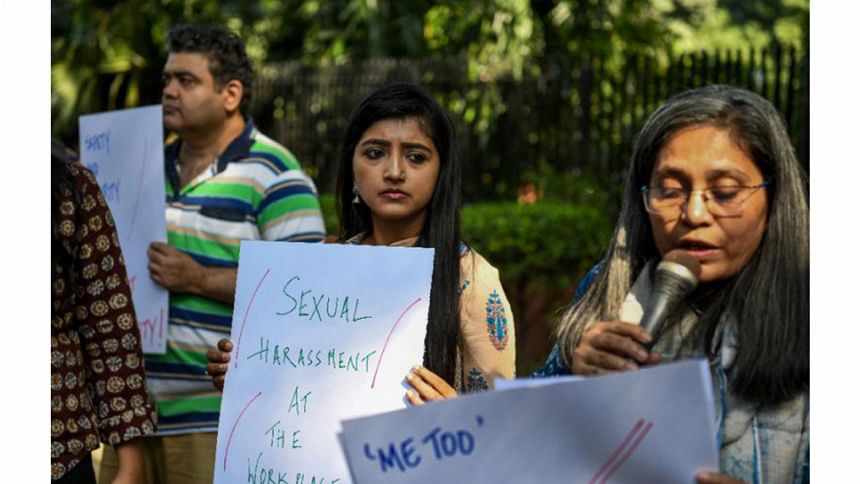 Fox Star Studios today sacked a Bollywood director working on a Hindi-language remake of hit US movie "The Fault In Our Stars" after he was accused of sexual harassment by two women.
Mukesh Chhabra is the latest to get embroiled in India's #Metoo movement which has been gaining traction, with several women calling out powerful men in government, Bollywood and the media.
Fox Star Studios, a joint venture between Fox and Star India, said Chhabra had been asked to exit the project as it "takes allegations of sexual harassment of women at workplace very seriously".
An internal complaints committee would look into the allegations against Chhabra, it said in a statement on Twitter.
Two women have accused Chhabra of sexual harassment during auditions, according to the local media, both anonymously.
"He (Chhabra) asked me to enact a scene which had the hero and the heroine hugging each other," one of the unnamed women was quoted as saying.
"Under the pretext of showing me how the scene should be performed, he grabbed me hard and felt me up. I could feel his hand on my butt."
The other woman, also anonymous, told a newspaper that she has a recording of a phone call with him in which he said she would "have to compromise, get physical with people in power".
The film, starring Sushant Singh Rajput and Sanjana Sanghi, was supposed to be the directorial debut for Chhabra, who was previously a casting director.
Chhabra has denied the "unsubstantiated wild anonymous allegations".
India's belated #MeToo movement has made headlines in recent weeks with women sharing accounts of alleged harassment on Twitter.
The trigger appears to have been actress Tanushree Dutta, who accused well-known Bollywood actor Nana Patekar of inappropriate behaviour on a film set 10 years ago.
Since then a slew of popular Bollywood figures have been accused of sexual misconduct, including Vikas Bahl, Sajid Khan and Alok Nath. All have denied the claims.
On Wednesday India's junior foreign minister MJ Akbar announced his resignation after at least 20 women accused him of sexual harassment during his time as a newspaper editor.
Akbar -- who denies the allegations -- is suing one of the complainants, Priya Ramani, for defamation.
The first hearing in the case has been listed for October 31.