BJP worker shot dead in West Bengal, 2 detained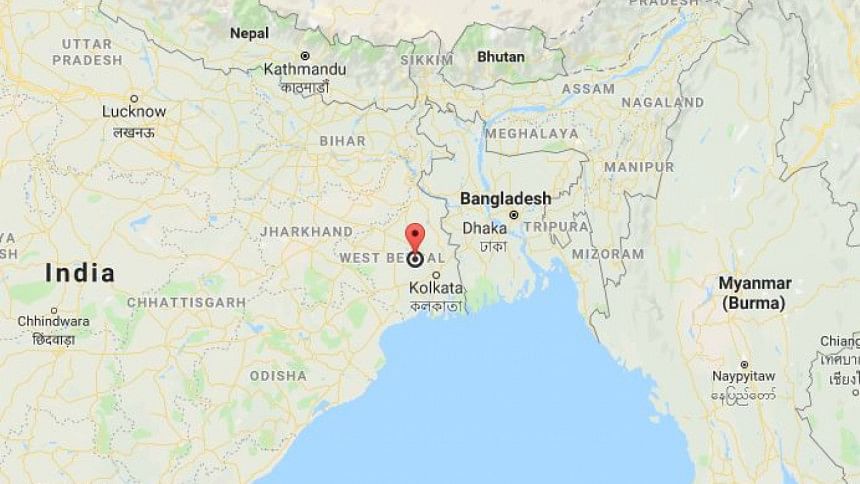 The fresh spate of political violence that has kept West Bengal burning since before the first phase of Lok Sabha elections 2019 claimed the life of Bharatiya Janata Party (BJP) worker, who was shot dead in North 24 Parganas district on Sunday night.
The deceased, identified as Chandan Shaw, was a resident of Kankinara. He was shot at by bike-borne assailants who also hurled bombs targeting Shaw. The BJP worker, who was in his 20s, died on the spot.
Police detained two individuals on Monday in connection with the incident but said that preliminary investigation does not point to political or communal connection.
"Primary investigation suggests that he was attacked due to some personal reason," a police officer said.
Kamkinara falls under the jurisdiction of the Barrackpore Police Commissionerate. The police said that the case is at an early stage.
Reports say that security forces have been deployed in large numbers in the tensed area following the murder.
West Bengal is the only state which witnessed political violence in all seven phases of Lok Sabha elections. Reports of post-poll violence have been coming ever since the end of elections on 19 May.
There were reports of an attack on Forest Minister Binay Krishna Burman's convoy and ransacking of Trinamool Congress (TMC) party offices allegedly by BJP workers on Sunday.
Violence erupted in Kankinara following the end of parliamentary elections and by-elections on some seats in the state. Train services were disrupted and houses and shops set ablaze as workers of the BJP and TMC clashed with each other.
A major post-poll violence erupted in Bengal's Bhatpara, an Assembly constituency under Barrackpore, where pitched battles were fought between TMC and BJP leaders for over two days including 19 May when a by-poll was held for the seat.
Arjun Singh's son, Pawan, defeated Saradha scam accused Madan Mitra in the elections.
Besides Kankinara and Bhatpara, violence was also been reported from Coochbehar, Jalpaiguri and Dakshin Dinajpur.
A BJP member was shot at in the Cooch Behar on 20 May night, following clashes between party supporters with those of ruling TMC.
"There was a clash on Monday night. One of the BJP workers was shot at but we are yet to receive any formal complaint. Whether it was actually a bullet injury needs to be verified," an officer of Sitai police station said.
Copyright: The Statesman/Asia News Network