This smart 'band-aid' could help the world beat Ebola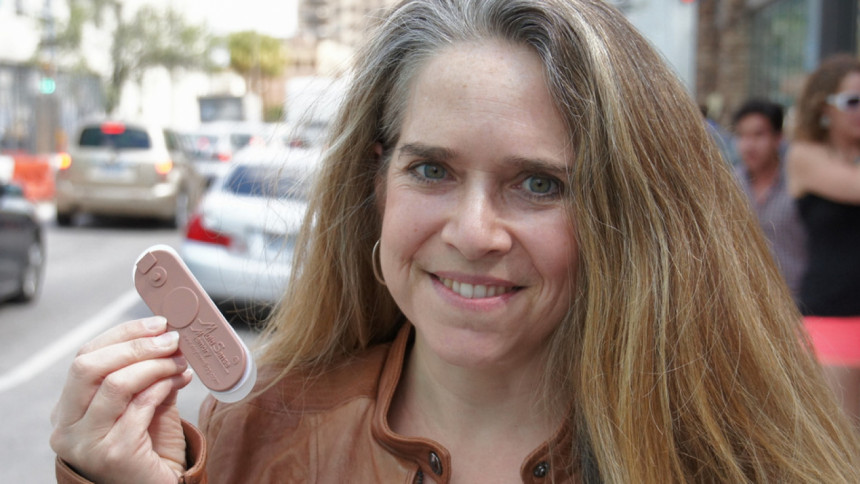 The international fight against Ebola is far from over. Just this week, new patients arrived in U.S. hospitals for treatment. But back in Africa where healthcare workers have battled hundreds of cases at a time, officials are struggling to find smart solutions that can help ensure the safety of caregivers, offer more comprehensive and speedy care and add 21st century solutions to their disease-fighting arsenal, reports mashable.com.
Wearable technology is very close to joining the fight.
On Saturday at SXSW, The U.S. Agency for International Development (USAID) unveiled both a new biomedical suit and the MultiSense Memory wearable sensor: Two innovations that point to a new way of tackling the world's poverty, health and disaster response issues facing a 54-year-old agency that was actually created through the same presidential order as the Peace Corps. In fact, even the way these tools were developed is new.
"Usually we issue an RFA or RFP and we get usual suspects for proposal. This is a new approach to open it to more people through something called 'Grand Challenge,'" Ann Mei Chang, the executive director of the U.S. Global Development Lab said.
USAID, which is tasked with ending extreme poverty and often acts as an early responder at disasters like the 2010 earthquake in Haiti, Japan's 2011 tsunami and the recent Ebola outbreak, received over 1,500 suit submissions. The winner is a suit developed by Johns Hopkins lab. It's a one piece garment, takes two minutes to put on, has anti-fogging and, eventually, a built-in cooling system. By contrast, the original suits were complicated, multi-piece numbers that took 30 minutes to put on. They were hot (their boots would literally fill with sweat), uncomfortable and doctors could only wear them for 45 minutes at a time.
It could be a little while before the suit reaches Africa, but in a "couple of months we'll get some of the elements of that suit into the field," said Wendy Taylor, of the USAID Center for Accelerating Innovation.
Even with a new biomedical suit in the wings, doctors in the field still face significant challenges. "Tools are hard to use in an Ebola setting — you can't use a stethoscope," said Taylor.
With the MultiSense Memory patch or "smart "Band-Aid," as Taylor likes to call it, they won't need a stethoscope. It's a flexible, sensor-rich-patch that attaches to the sternum of a patient with adhesive (like a Band-Aid), takes a baseline vital rating — heart rate, temp and oxygen saturation -– and then measures all changes from the baseline.
More importantly, doctors will be able to place the sensors on patients and then track their vitals from outside the hot zone. The prototype uses a USB cable to transmit data, but the final version will use Bluetooth and doctors will monitor, for instance, all the patients in a tent from one screen.
The device, which costs $100 per patch, will have 7 to 10 days of battery life. USAID executives told us that, once in treatment, the average Ebola case runs its course in five days.
USAID's Taylor calls the patch a "game changer."
The rubber sensors are disposable, said Taylor, but when we asked her about how the rubber would be disposed, she said most of what's used in treatment is incinerated. She assumes it will be burned, but then added that that may have to be worked out.
Regardless, the MultiSense Memory patch is a reminder that wearable technology isn't always about fashion. Sometimes it's about saving lives.