Prebiotics for good health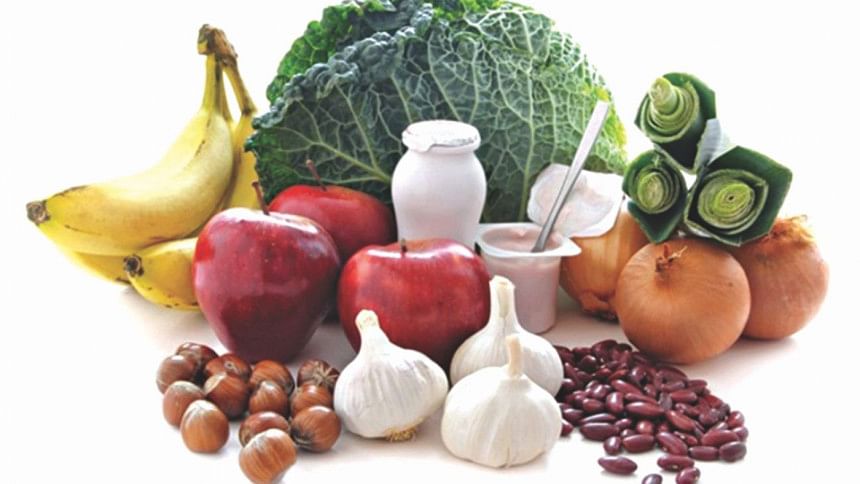 While we have praised probiotic over and over again, let us not forget about its equally amazing sibling prebiotic. By definition, prebiotics are a type of non-digestible fiber compound. Prebiotics work together with probiotics to allow specific changes to take place, both in the composition and activity of the gastrointestinal system. They play a fundamental role in preserving health by maintaining balance and diversity of intestinal bacteria, especially increasing the presence of "good bacteria" called lactobacilli and bifidobacteria. This article takes a detailed look at prebiotics.
Benefits of this gut fertiliser
Prebiotics are great team players. Prebiotics should not be confused with probiotics, both are known as two promising names in the current generation of beautification, wellbeing and longevity. Nearly everyone needs prebiotics, particularly those who do not get enough from their diet.
It promotes gut friendly bacteria, reduces constipation and boosts your immune system. This miracle tonic prevents disease-promoting bacteria from growing and prevents metabolic disease. Prebiotic is an extremely versatile product that has been shown to help promote good bacteria and prevent harmful bacteria from growing.
How to get your prebiotic?
Your guided meal plan can easily be flourished with prebiotic, available naturally occurring in certain foods like oatmeal, onions, garlic, ginger, asparagus, sweet potato (cooked and cooled), banana and flaxseeds.
The excitement over prebiotic supplement
prebiotic food supplement could say good bye to bad organism and improve your quality of life. Prebiotic supplement is all natural and fortified with inulin. Their magical performance strengthens your skin's natural microbiome; additionally rejuvenate the damaged and ageing cell. Prebiotic supplement is an incredibly beneficial micronutrient linked to various health benefits.
Unlike many supplements and medications, prebiotics are not known to cause negative health effects for people with certain health conditions. Experiencing side effects of prebiotic supplementation is very unusual.
Prebiotic skin care product can aid all skin types
Needless to say, this nutrient all work on any skin type. The traditional three-step skincare routine has been around for a long time which is clean, care and protect. A probiotic or prebiotic cleanser, moisturiser or mask will help fortify the skin's beneficial microflora, and thus, keep the skin's natural invisible barrier healthy. If you have atopic dermatitis your skin will crave for extra hydration, here prebiotic formulated cleanser and moisturiser will soothe your skin. Serum with prebiotic will gently take care of your sensitive skin. They act as a protective shield by feeding good microorganism, so beat the ageing with awesome prebiotic. A combination of prebiotics and probiotics in skincare can be outstanding for certain skin condition like acne, rosacea and chronic eczema.