Diagnostics
Predicting metastasis from primary tumour size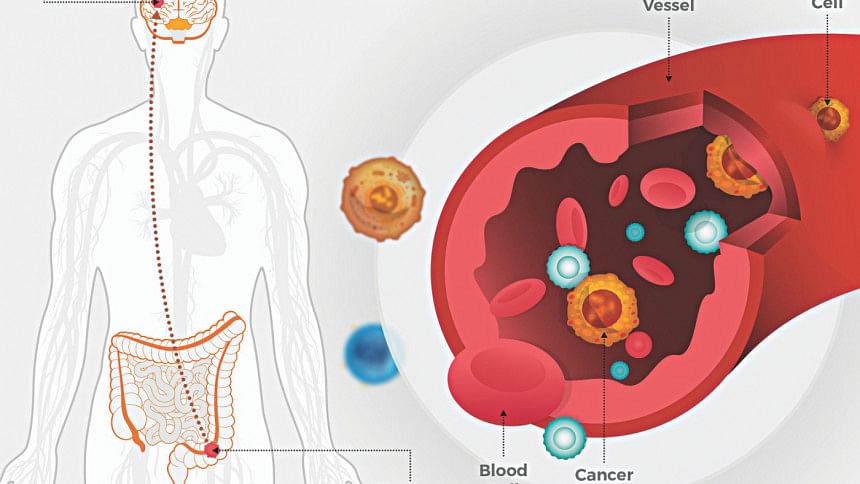 A new mathematical model uses the size of a cancer patient's initial, primary tumour to predict whether undetectable secondary tumours are already present. Stefano Avanzini and Tibor Antal of the University of Edinburgh, U.K., present the model in PLOS Computational Biology.
The new model opens up the possibility of quantifying the potential dangers of delays in surgery, which are most critical for smaller tumours that are about to start metastasising.
As cancer grows, cells can spread from the initial tumour site to other parts of the body and establish secondary tumours called metastases. The presence of metastases is associated with a poorer prognosis and calls for additional treatment. However, very small, early stage metastases cannot be detected by current screening technologies.
Avanzini and Antal hypothesised that knowing the size of the primary tumour could help predict the chances that undetectable metastases are already present at surgery. To explore this possibility, they developed a mathematical model of a growing tumour that has an increasing chance to initiate metastases by releasing single "seed" cells, and each of these seed cells has a chance to develop into a secondary tumour.