People with leprosy left out of economic growth
Says UN expert Alice Cruz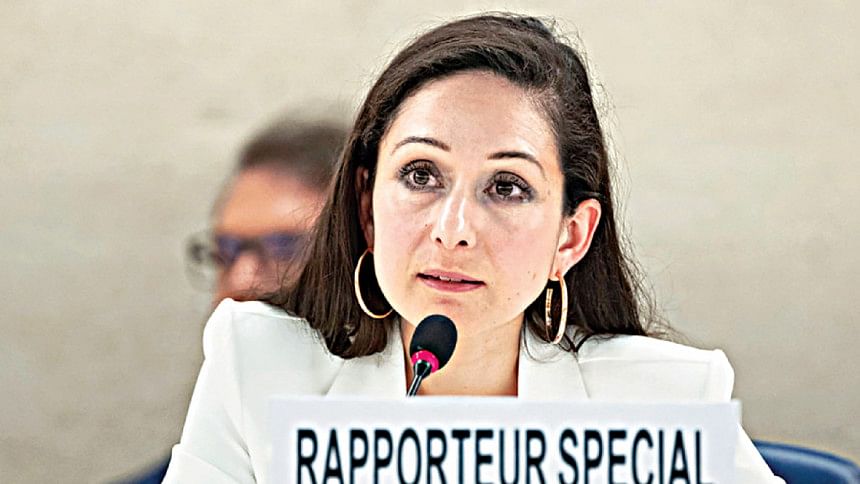 The condition of persons with leprosy in Bangladesh indicates that the country's outstanding economic growth is not reaching the entire population, UN expert Alice Cruz said yesterday.
She urged the government to increase budgetary allocations, undertake awareness campaigns, and ensure equal treatment facilities for leprosy patients at public hospitals.
"The problem is in the multiple layers of systemic exclusion, structural discrimination and institutional neglect in Bangladesh," said the UN's Special Rapporteur on the elimination of discrimination against leprosy patients and their family members, while addressing a press conference in Dhaka.
At the press conference, she shared her eight-day field-visit experience in Bogura and Nilphamari and highlighted the obstacles to eliminating leprosy from the country.
She also called for draft anti-discrimination laws to formally recognise leprosy -- also known as Hansen's disease -- as a prohibited ground of discrimination.
Bangladesh has the fifth highest number of leprosy cases in the world, according to the World Health Organisation (WHO), with relevant data indicating ongoing transmission, late diagnosis, and gaps in the health system.
"Government officials at the district level lack proper knowledge about leprosy, while the issue has remained unaddressed in the government's action plan," said Cruz.
"Leprosy patients are often ostracised in society and their families are also subjected to discriminatory attitudes," she added.
During her visit, Cruz met members of the government, representatives of civil society organisations, healthcare workers, and leprosy patients.
She will submit a report on her visit to Bangladesh to the Human Rights Council in June 2023.