Breaking the silence: menstrual hygiene in Bangladesh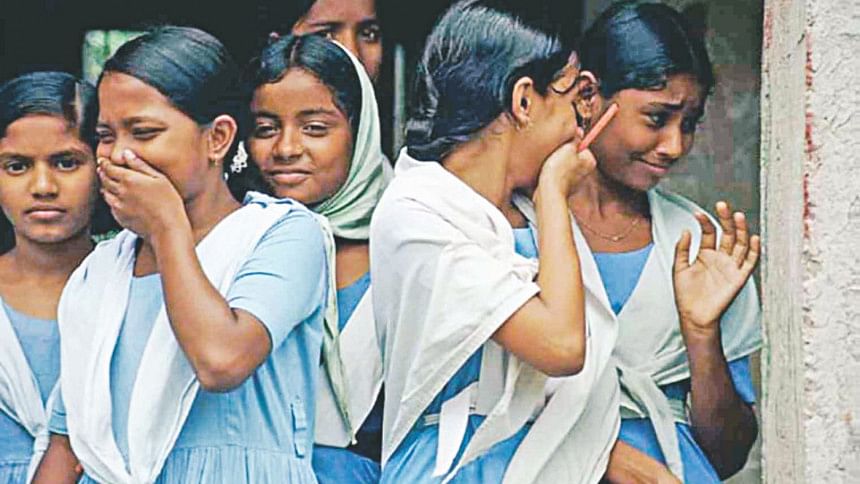 The taboo around menstrual health is still as prevalent in the society of Bangladesh as it was for many years — despite the issue concerning half of the population. These taboos emerge from an absence of proper awareness and management of menstrual hygiene, causing more complications to the already sensitive and painful occurrence.
Menstrual hygiene management is an important tool
Menstrual health is directly linked to sexuality and reproduction. Therefore, ensuring proper menstrual hygiene is not only important during menstruation, but it is also significant for the reproductive system of women. Lack of proper menstrual hygiene leads to infections, taking a toll on fertility and sexual well-being.
Easy practices like using sanitary napkins or clean clothes, changing the cloth in use every other month, washing the cloth regularly and drying it in the sunlight, eating healthy and nutritious food during menstruation etc. can ensure menstrual hygiene and comfort. But even practices as small as these are hindered due to superstitions, lack of awareness and the taboos surrounding menstrual health.
Amplifying menstrual hygiene management in the society
The society and communities are not open to discussing and practicing menstrual hygiene management, which is the root of the problem. It is important to remove this prohibition by using tools like education, community reach outs, and local health service providers.
Educating girls and boys alike about puberty and menstrual health in a healthy open way as a natural part of their curriculum will be a game changer in removing the stigma.
Community reach outs using local leaders, non-governmental organisations and clinics could raise awareness regarding the subject and put emphasis on practicing menstrual hygiene management.
Many girls consider the menstrual period to be an illness and due to the lack of awareness, about 85% students use old clothes during menstruation, only 36% know about menstruation before menarche (the first occurrence of menstruation), reveals a survey conducted recently in Bangladesh. Almost one-third of the female students thought that menstrual problems interfered with their school performance. All these facts root back to the lack of awareness problem and with the communities' help, it can be reduced.
Changing the bigger picture
Without incorporating menstrual health management in policies and legislation, it would be difficult to create the sustainable change. While analysing the issue, it was found that there are, in fact, policy regarding menstrual health. The problem is in the application of the policy.
In 2015, a circular from the Ministry of Education, Bangladesh was published, which emphasised on safe, clean sanitation systems and toilets in schools. It was targeted that schools will have one toilet for every 50 students. The Ministry also added chapters on menstrual hygiene management in textbooks. The government has plans to work more on the issue so that the students get access to sanitary napkins and all other required amenities during menstruation in the schools.
Despite the initiatives taken by the Ministry, a survey found that there was only one toilet for every 187 students nationally, which also lacked adequate privacy, access to water and soap and proper disposal facility of menstrual hygiene materials. Schools, especially co-education schools skipped chapters on menstrual health and advised to read it at home, adding to the existing stigma. Therefore, timely and prompt application of the existing policy is vital for the improvement of menstrual hygiene management situations in Bangladesh.
E-mail: [email protected]