Life after recovering from COVID-19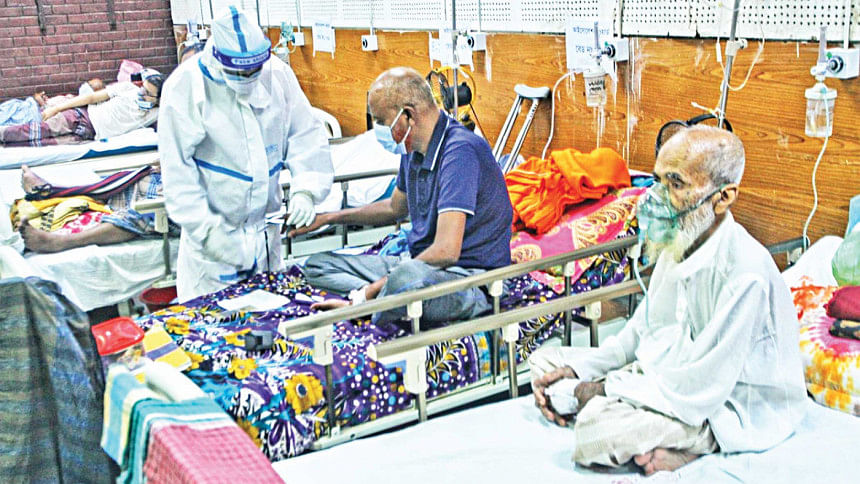 Until immunisation, the Coronavirus Disease (COVID-19) killed over 4.9 million people and infected over 200 million according to Worldometer coronavirus update. It was a serious infectious disease that affected people of all ages, especially the elderly with comorbidities. Thus, monitoring COVID-19 positive patients' quality of life following recovery, especially in low-middle income countries like Bangladesh, has become vitally important.
In collaboration with other organisations, a group of researchers led by Associate Professor and Chairman of the Department of Public Health of North South University, Dr Mohammad Delwer Hossain Hawlader, conducted a nationwide study on COVID-19 recovered patients. Data from randomly selected 3,244 COVID-19 recovered patients covering all eight divisions in Bangladesh were used to analyse the study's findings.
The study included COVID-19 patients diagnosed and confirmed by Reverse Transcription-Polymerase Chain Reaction (RT-PCR) from June-November 2020, subsequently recovered either clinically or by a negative RT-PCR. All participants were over 18 and interviewed by trained public health physicians.
According to the study, in COVID-19 recovered patients, comorbidities and hospitalisation during infection were associated with an increased risk of lower quality of life. Besides, participants over 45 years of age were 52% less likely to enjoy good physical health than those under 26 years. The investigators also found that QoL improved in all aspects (physical, social and environmental) except the psychological domain with each day passed after the diagnosis. Hence, it is critical to emphasise the need for masking and social distancing in avoiding infection with COVID-19 to maintain robust health.
E-mail: [email protected]