An alarming spike on the way?
Experts fear dengue may spread faster during Eid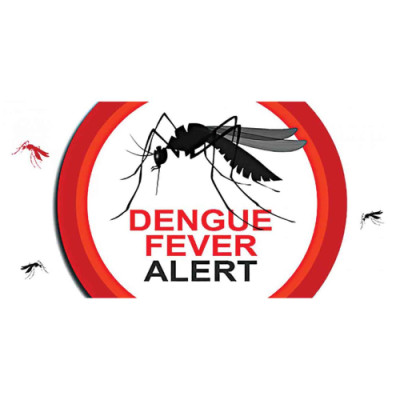 Dengue may spread further and faster during Eid vacation with thousands of people expecting to head home, said doctors and experts.
If a non-infected Aedes mosquito in a remote village bites an infected person, that mosquito in turn will infect other people, they warned.
According to the data of Directorate General of Health Services (DGHS), a total of 1,316 dengue patients were hospitalised till Tuesday, of whom, 151 are outside Dhaka.
Jahangirnagar University's entomologist Kabirul Bashar said as huge numbers of people will temporarily migrate from Dhaka to other districts, the chance to spread dengue increases.
The situation was similar in 2019 when over one lakh people were infected and around half of them were infected outside Dhaka.
It is very important not to leave Dhaka with a fever and stay inside mosquito nets to stop the transmission, Bashar said.
"People will have to remain careful about their plant tubs, or the containers where they preserve water as Aedes will find suitable places to breed during the vacation. Everyone needs to cover the toilets before leaving home as well," he added.
Entomologist Dr Manzur A Chowdhury said as both dengue and Covid-19 cases are increasing simultaneously, the risks are double-fold.
Manzur said if a dengue patient is found in rural areas or small cities, the authorities concerned will have to identify the case-positive houses and have to do Larviciding and adulticiding there.
"Building awareness among people and reduction of sources is also very important," he said.
In small cities, the health department will have to take measures to announce through loudspeakers or other ways to inform people to get tested for dengue in case of fever. Dengue-positive patients should also be aware to avoid movement, he added.
Dhaka North City Corporation Mayor Md Atiqul Islam on Monday urged city dwellers at a programme to ensure before leaving their houses that there is no stagnant water anywhere in their residence.
Dr Md Ekramul Haque, deputy programme manager of malaria and ATD control programme at DGHS, said after conducting their pre-monsoon survey, they warned all the hospitals and upazila health complexes to take necessary measures against dengue.
"We also asked to open dengue corners and separate dengue wards in the district and divisional level hospitals as there was a chance of a high number of dengue cases this year," he said.
"We will conduct a monsoon survey after Eid-ul-Azha," he said.