Health hazards in beauty parlour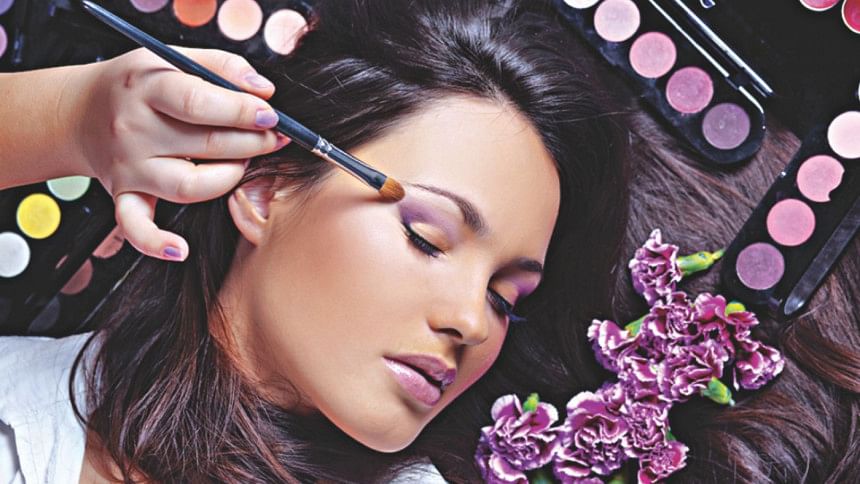 Ability of nice self-representation in our busy life is one kind of efficiency for which our self-confidence develops accordingly and its positive impact is reflected in our daily works. In the primitive period it was tried to beautify oneself in different home based methods. But in course of time, this duty is vested on the beauty parlour by many of us. But do we get the quality service from there? Many of us have been facing various health problems and risks due to inexperienced service provider and unhygienic environment.
The comb or brush which is used in parlour is not available in germ free packet most of the time. The previous user of the comb or brush may contain dandruff, fungal infection or louse which may infect the following users.
If the sponge used in makeup, towel and dress used in facial are not cleaned properly, there is risk of transmitting infection to your head and skin from the previous user, specially skin infection, eczema or dermatitis, acne etc.
Disappointing fact is that in the same house, we maintain non-sharing of towel, comb or brush with our family members but it is any of us who never raise any question in the parlour, whether the comb is made germ free or not, or why the hair of previous client still exists or why the used sponge of makeup is being used without cleaning with soap.
In most of the time the equipment of pedicure or manicure is not found packed with sterile plastic cover. The same equipment of pedicure or manicure is found to be used for all. If there is any fungal infection in the nails of any client then it may spread to others. Such carelessness may sometimes transmit HIV/AIDS.
It is also observed to provide services to many customers in small spaces where there is no sufficient ventilation. In the same room someone's hair is being sprayed, someone is taking steam and some are using hair dye. As a result the possibility of allergy, asthma, respiratory tract infection increases.
When it is tried to draw the attention of the concerned authority of the beauty parlour, they explain this matter in such a way that they have a huge number of clients for which they have little scope to clean and use sterilised materials.
A large number of women are involved in the beauty parlour industry but they are not receiving the right professional training. Such a beauty parlour may easily be started by receiving a trade license from the City Corporation. In course of time, the business may expand but the manpower, equipment and materials and space of the parlour remains the same and quality fails to comply.
What mind does not know, eyes cannot see. The objective of this article is to create awareness in readers' mind. If anybody is victimised by suboptimum quality of services in the beauty parlour, s/he may seek justice under the 'Consumers' Right Protection Act 2009'.
E-mail: [email protected]