Seven reasons behind the sugar crisis
Consumer rights directorate identifies, recommends measures to make market stable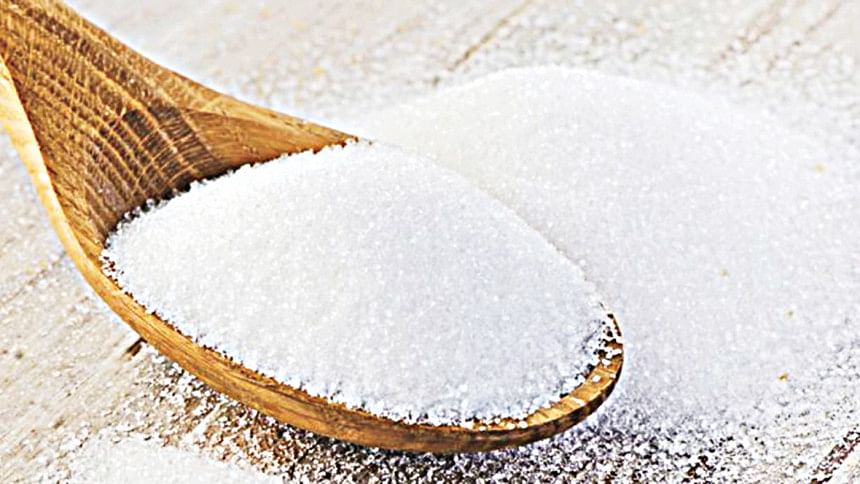 The Directorate of National Consumers Right Protection has identified seven reasons behind the price hike and shortage of sugar, including gas crisis, not mentioning price in sales invoices and complications in opening letters of credit.
The directorate mentioned this in a report revealed yesterday after conducting several drives in markets and meeting stakeholders.
It also made an 11-point recommendation to make the market stable.
Based on information from mill owners, dealers, and wholesalers, the report stated that there were 3,75,675 tonnes of sugar in stock and there was no shortage of unrefined sugar.
Gas crisis and complications in opening LCs with banks have been cited as reasons for reduced supply of the sweetener, the report said.
The mill owners, dealers and wholesalers are getting an opportunity to make undue profits as they sell the item at more than the price fixed by the government as the price is not mentioned in the sales invoices.
Similarly, due to the complexity of delivery of goods from the mill gate, a truck has to wait there for seven to eight days, which increases the transportation cost, the report said.
During drives in markets, the directorate teams found that many sellers were tampering with the price printed on packaged sugar and were also unpacking the sugar to sell it loose at high prices.
The teams visited five sugar refinery mills -- Meghna, City, Abul Monem, Deshbandhu and S Alam -- on October 22 and 23 to collect production and stock data.
The report said irregularities happened due to not mentioning the price of sugar in supply order receipts and the mill gate price and not keeping the sales invoices.
For market stability it recommended ensuring smooth supply of gas to sugar mills, solving the existing problems in LC opening, quickly loading sugar on trucks at the mill gates, appointing area-based dealers, mentioning the price in sales invoices and regular market monitoring.
Biswajit Saha, director for corporate and regulatory affairs at City Group, said the government and they were trying to solve the supply crisis of sugar. "We are also trying to follow the things we are asked to do ... ."
"I hope the crisis will not exist if the gas crisis and complications in LC opening are resolved."
The directorate officials said they conducted 103 drives across the country and fined 278 traders Tk 14.75 lakh.