Essentials' Prices: Ministers should quit if they fail to break syndicates
Says state minister for Industries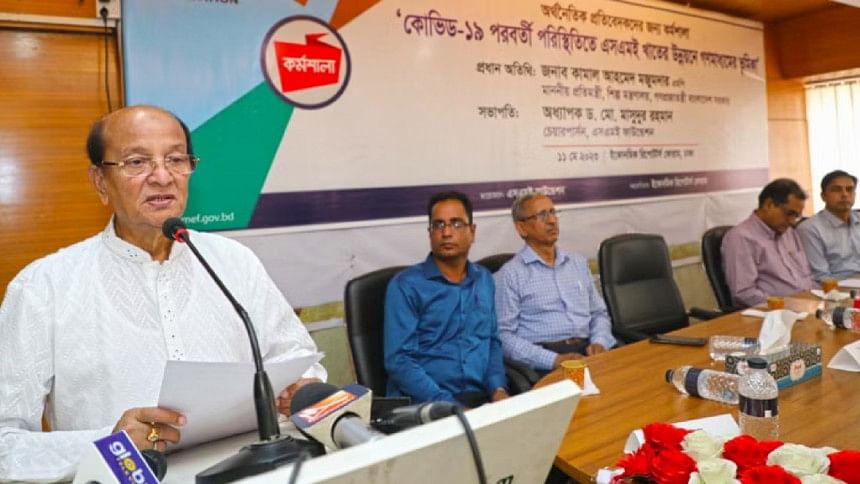 State Minister for Industries Kamal Ahmed Majumder yesterday said ministers concerned should quit if they can't break up syndicates controlling the economy and essentials' market.
Many consumers are in trouble as they cannot buy what they need with the money they have in their pockets, Kamal  said.
He made the comments while addressing journalists at a workshop on "the role of the media for the development of SMEs after the Covid-19 pandemic" organised jointly by the Economic Reporters' Forum (ERF) and SME Foundation at the ERF office in Dhaka.
The state minister added that many people became owners of banks taking loans from state-owned banks. Their names should be published.
The remitters are not sending money via the formal channels and this is why the county is facing the shortage of dollars, he said.