Allegations against Sultan's Dine unfounded
Says Consumer Rights Protection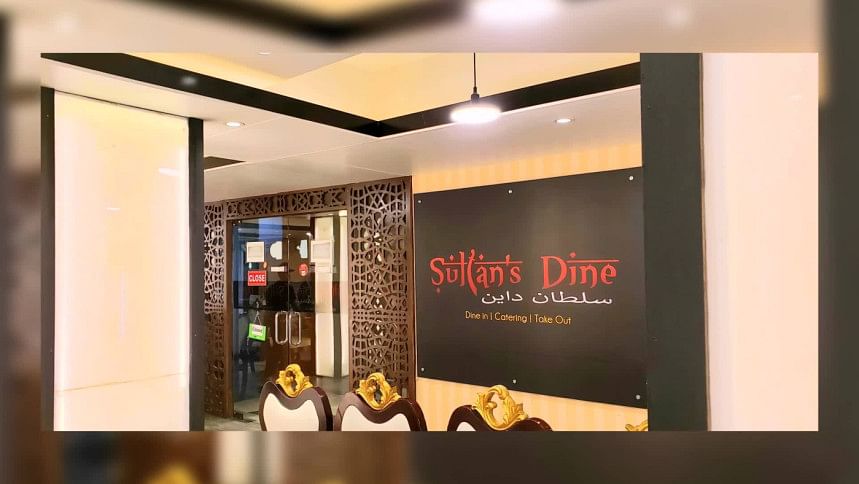 The Directorate of National Consumer Rights Protection (DNCRP) has said that there is no evidence of Sultan's Dine restaurant using the meat of other animals instead of mutton in their Kachchi biryani.
The findings of the investigation by the directorate were revealed today in a press release, signed by DNCRP's Assistant Director Md Abdul Jalil Mandal.
Following a complaint, DNCRP conducted an on-spot investigation at Sultan's Dine's Gulshan-2 branch on March 1.
The general manager, assistant general manager, and manager of the branch appeared for the hearing and provided statements.
"After an investigation and review of the verbal and written statements, the DNCRP found that the mutton was collected from a shop called Ma-Babar Doa Gosht Bitan located in Kaptan Bazar," it said.
Representatives of Sultan's Dine were present during the purchase of the mutton, and the vendor delivered it to the business entity on their own.
Regarding the suspiciously small bones, Sultan's Dine claimed that they prefer goats weighing between 7-9kg, resulting in smaller bones that may appear unusual, reads the release.
Additionally, the mobile phone from which the complaint was made against the company was found switched off.
"Since the allegations of using the meat of other animals instead of mutton against Sultan's Dine could not be proven beyond a reasonable doubt, the organisation has been relieved of the accusation," DNCRP stated in the release.