Emergency team for 'explosive' Zika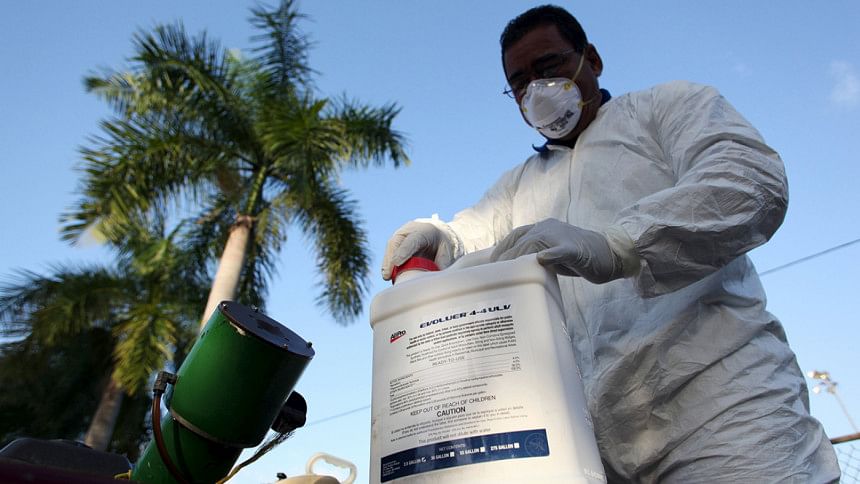 The World Health Organization has set up a Zika "emergency team" after the "explosive" spread of the virus.
Zika has been linked to thousands of babies being born with small brains in Brazil.
WHO director general Dr Margaret Chan said Zika had gone "from a mild threat to one of alarming proportions" and was having a "heart-breaking" impact.
The team will meet on Monday to decide whether Zika should be treated as a global emergency.
The last time an international emergency was declared was for the Ebola outbreak in West Africa which has killed more than 11,000 people.
Zika was first detected in Uganda in 1947, but has never caused an outbreak on this scale.
Brazil reported the first cases of Zika in South America in May 2015.
Most cases result in no symptoms and it is hard to test for, but WHO officials said an estimated 1.5 million people had been infected in the country.
The virus, which is spread by mosquitoes, has since spread to more than 20 countries in the region.
At the same time there has been a steep rise in levels of microcephaly - babies born with abnormally small heads - and the rare nervous system disorder Guillain-Barre syndrome.
The link between the virus and these disorders has not been confirmed, but Dr Chan said it was "strongly suspected" and "deeply alarming".
And she warned the situation could yet deteriorate as "this year's El Nino weather patterns are expected to increase mosquito populations greatly in many areas".
The BBC's David Shukman, reporting from Recife in north-east Brazil, said doctors were "overwhelmed" by cases of microcephaly.
One hospital in the city had gone from dealing with an average of five cases a year to 300 in the past six months.
Emergency team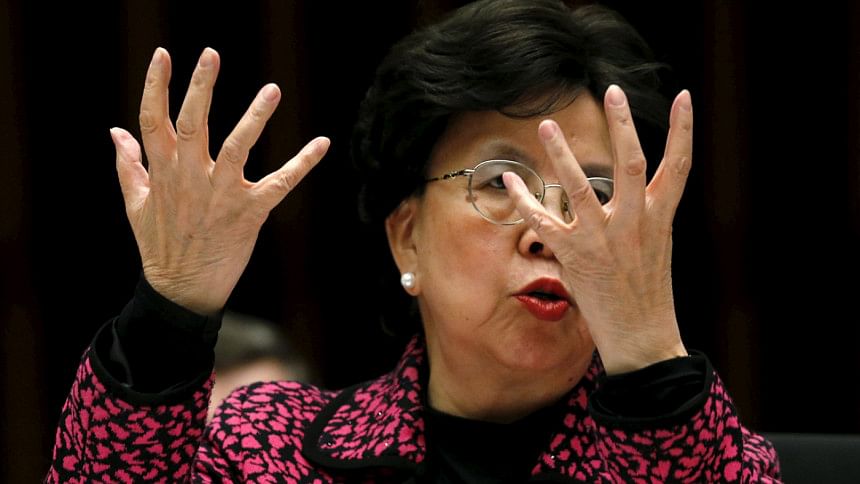 Earlier, doctors writing in the Journal of the American Medical Association said Zika had "explosive pandemic potential" and said the WHO's failure to act swiftly on Ebola probably cost thousands of lives.
In a statement to the executive board meeting of the WHO, Dr Chan said: "The level of concern is high, as is the level of uncertainty.
"Questions abound - we need to get some answers quickly.
"For all these reasons, I have decided to convene an Emergency Committee.
"I am asking the Committee for advice on the appropriate level of international concern and for recommended measures that should be undertaken in affected countries and elsewhere."
Dr Carissa Etienne, the regional-director for the WHO Pan American Health Organization, said the link between the abnormalities and Zika had not been confirmed.
But she added: "We cannot tolerate the prospect of more babies being born with neurological and other malformations and more people facing the threat of paralysis."
What is the Zika virus:
Spread by the Aedes aegypti mosquito, which also carries dengue fever and yellow fever
First discovered in Africa in the 1940s but is now spreading in Latin America
Scientists say there is growing evidence of a link to microcephaly, that leads to babies being born with small heads
Can lead to fever and a rash but most people show no symptoms, and there is no known cure
Only way to fight Zika is to clear stagnant water where mosquitoes breed, and protect against mosquito bites