Dengue test now at half price in govt hospitals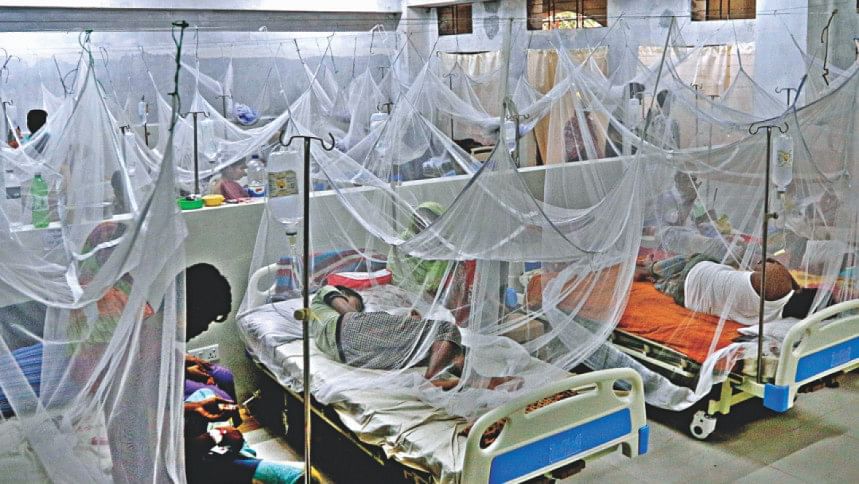 Patients from now on can get their dengue tests at Tk 50 instead of Tk 100 in all public hospitals across the country.
This will remain effective for the next one month, the Directorate General of Health Services (DGHS) said in a statement today.
Sheikh Daud Adnan, director of hospitals and clinics at the DGHS, told The Daily Star, "As per the instructions from the health minister, we have reduced the fees so that all people can have access to tests (dengue)."
The fees for the same tests at private hospitals and diagnostic centres, however, will remain unchanged at Tk 300, he said.
According to the DGHS information, all need to be alert about dengue and keep an eye on keeping the environment clean.