Trial of Covid-19 jabs for children aged 5-11 years on Aug 11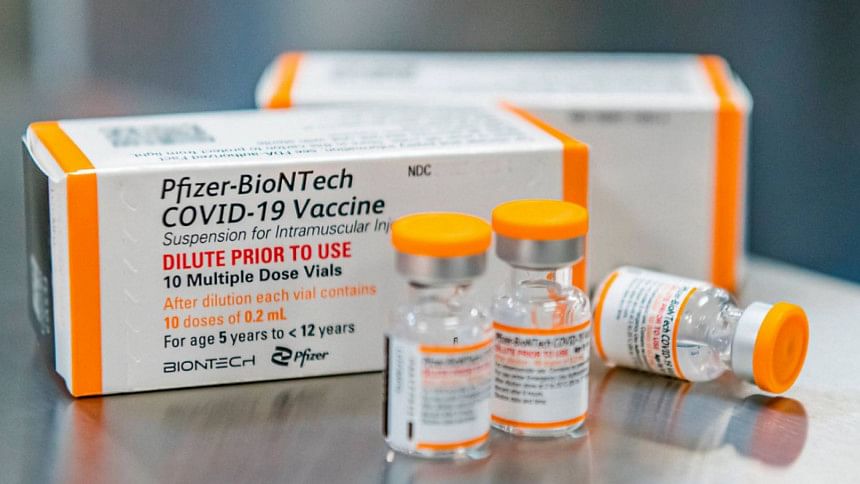 Children aged between 5-11 will get vaccines against Covid-19 on a trial basis on August 11, Health Minister Zahid Maleque said today (August 7, 2022).
The full-fledged vaccination for children will start from August 26, he said while talking to reporters after a programme marking the World Breastfeeding Week-2022 at National Institute of Preventive and Social Medicine (NIPSOM) in the capital.
"Fifteen lakh doses of Pfizer vaccine have arrived today and we have taken all preparation to bring the children under the vaccination programme," he said.
Currently, the health workers are administering first, second doses and booster shots of Covid-19 vaccine but people will not be able to get second doses after some days as stock of vaccines will expire soon, he said.
He also urged people to take Covid-19 jabs as soon as possible.
Referring to the monkeypox virus, the minister said already the virus has spread to many countries including in US and Europe but there is nothing to be worried about as it has not been declared as pandemic.