Covid-19 vaccination campaign for schoolchildren starts countrywide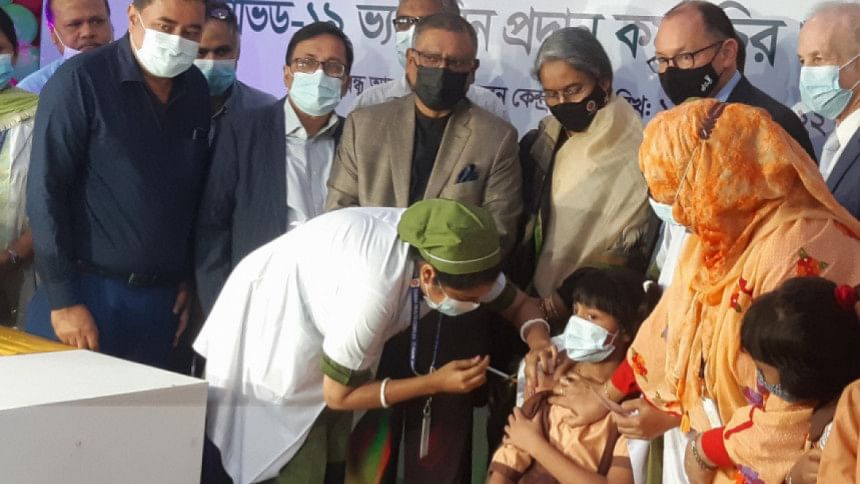 The Covid-19 vaccination campaign for schoolchildren, aged 5-11 years, has started in city corporation areas countrywide today (August 25).
A total of 186 vaccination centers have been set up in 12 city corporation areas for the campaign, Health Minister Zahid Maleque told journalists at his office this noon.
Around 9am, State Minister for Primary and Mass Education Md Zakir Hossen inaugurated the campaign as chief guest in Dhaka's Nilkhet Government Primary School.
The campaign will continue for the next two weeks, according to officials.
The government has started the campaign with 30 lakh specially made Pfizer's Covid-19 vaccines. Officials said they were expecting to receive more vaccines by this month for the campaign.
Earlier on August 12, 16 schoolchildren in this age group in Dhaka were vaccinated as part of the trial run.
Health officials earlier said they have planned to inoculate each and every child, both in and outside schools of this age group gradually.