BNP MP demands removal of health minister
Walks out of parliament claiming deputy speaker 'interrupted' his speech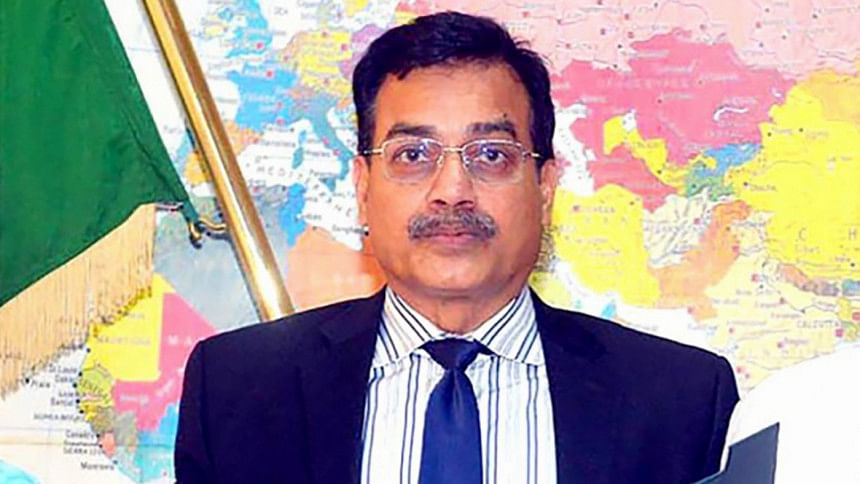 BNP MP Harunur Rashid today in the parliament demanded removal of Health Minister Zahid Maleque and appointment of competent and committed persons in key posts in the health sector to tackle the Covid-19 pandemic in the country.
Elected from Chapainawabganj-3, the lawmaker while participating in the general discussion on the proposed budget for 2020-21 fiscal, said: "The Directorate General of Health Services (DGHS) has become a disabled institution. Bring change in key posts in the health sector and remove the health minister. Replace them with competent and committed persons."
Lambasting the health minister, Harun asked, "Has the health ministry enquired of what miseries physicians and patients are going through in hospitals due to Covid-19?"
In presence of Prime Minister Sheikh Hasina, the BNP MP claimed that none of its director general, directors and their personal assistants received phone calls when he called and sent SMSes to their mobile phones in the last ten days.
He said that Bangladesh Medical Association, a pro-Awami League platform of doctors, said the responsibility of dying doctors and the existing crisis in health sector go to the ministry and the DGHS.
"Even the visiting Chinese experts also expressed disappointment over the Covid-19 situation in Bangladesh," Harun said.
He demanded forging national unity to overcome the crisis by withdrawing thousands of cases filed against BNP leaders including Khaleda Zia and Tarique Rahman.
At this time, treasury bench MPs raised hue and cry interrupting the BNP MP's speech.
Harun sought additional time to complete his speech, but Deputy Speaker Fazle Rabbi Miah initially refused to give extra time.
Later, he asked Harun to speak for one more minute but Harun walked out from parliament, saying he was given the time following instruction from Leader of the House Sheikh Hasina.
"I will not speak. As guardian of the parliament you should take fair measures for all of us. I am very upset that you interrupted me during my speech. In protest I am walking out of the parliament," Harun said.