Transparency International did a non-transparent job: Health Minister
Its report on Covid-19 treatment baseless, he says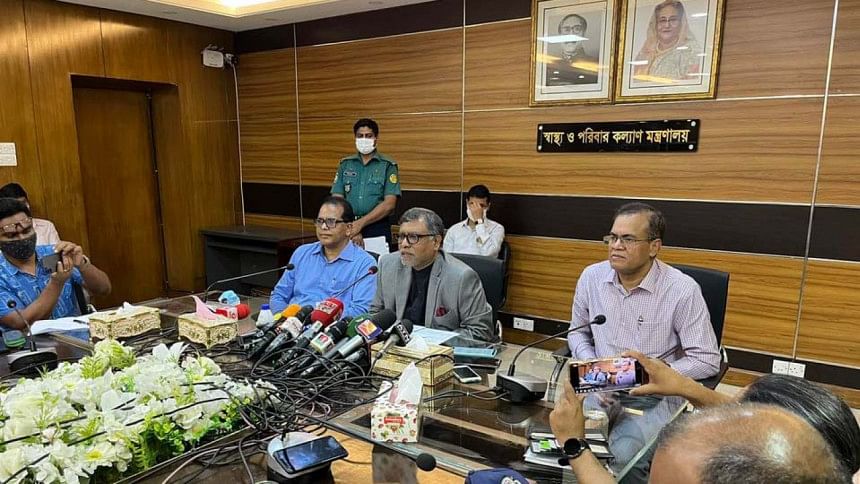 Health Minister Zahid Maleque today rejected Transparency International Bangladesh's recent report on Covid-19 treatment, terming it completely "baseless and done on purpose".
TIB revealed in a recent study that Covid-19 treatment cost was more than 12 times higher in private hospitals than that in public healthcare facilities.
The cost for the Covid-19 vaccination programme was Tk 12,993-16,721 crore, which is less than half of the claim of the health minister, the report said.
Today, the health minister refuted the allegations and said, "The report is done to tarnish the image of the health directorate and its success in dealing with Covid-19."
"Transparency International did a non-transparent job," he said at a press conference at Secretariat.
Responding to query over the price of Chinese vaccines, the health minister said that the cost of the vaccines is close to those purchased from India.
"You can assume the price," he said.
He further said that the sample used by the TIB for its report is too small.