Dancing the tango could help fight the effects of Parkinson's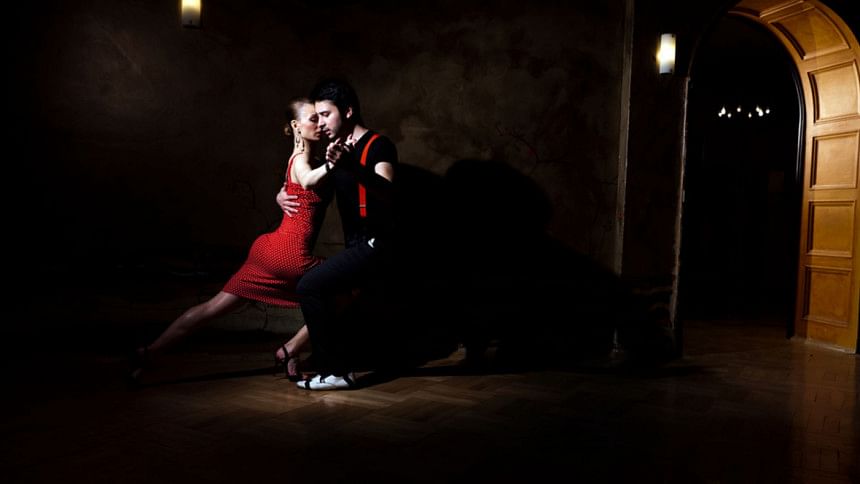 The famous Argentine dance could improve balance and functional mobility in those diagnosed with Parkinson's disease, according to a recent Canadian study.
Researchers at the Montreal Neurological Institute of McGill University and the Research Institute of the McGill University Health Centre sought to investigate whether dancing the tango could help to curb the motor dysfunction and non-motor symptoms associated with Parkinson's disease.
Typically danced at a fairly slow pace to music in the 2/4 time signature, the sensual Argentine social dance could help to improve balance thanks to its specific combination of rhythmic backward and forward steps. Dancing lessons are also thought to benefit cognitive function by soliciting participants' memory and concentration.
For their study, the Canadian researchers recruited 40 patients diagnosed with idiopathic Parkinson's disease, the most common form of the illness. The participants were randomly assigned to one of two groups. Members of the first group participated in partnered tango lessons for 12 weeks, while the others engaged in self-directed exercise.
After the intervention, the researchers observed the change in motor measures (tremors, rigidity, gait dysfunction) and non-motor measures (depression, fatigue, cognition) among both groups.
Their results, published in the April 2015 issue of Complementary Therapies in Medicine, suggest that tango lessons were linked with improved balance and functional mobility in Parkinson's patients, as well as modest benefits in terms of decreasing fatigue and boosting cognitive function. Moreover, the tango participants in the study found the activity more enjoyable, and many of them saw improvements in their mood and social life. However, no difference was observed between the two groups in terms of overall motor function.
Like any other form of exercise, tango dancing may also help to reduce the risk of developing Parkinson's disease, according to the researchers.
In Argentina, certain hospitals already use tango lessons as an alternative therapy for depression in elderly patients and for certain psychiatric disorders.