Transplant of kidney from brain-dead to begin soon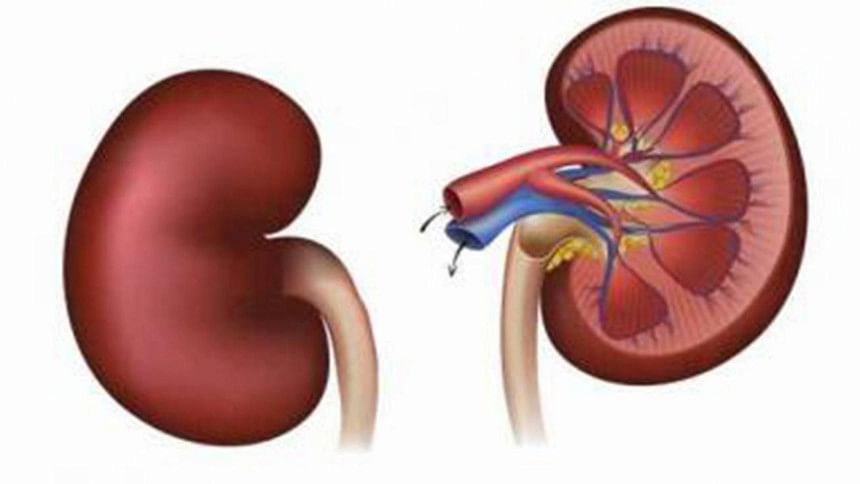 Bangladesh is all set to begin kidney transplant from brain-dead to partially meet the demand  of kidney transplant.
The move came after the organ donation law was amended last year allowing collection of organs from the brain-dead with the consent from the relatives.
A Korean surgical team is scheduled to arrive in Bangladesh today to conduct the first ever kidney transplant from the brain-dead jointly with a group of local physicians.
Dr ASM Tanim Anwar, coordinator of the Bangladesh-Korea Kidney Transplantation team, said, "The South Korean team will be here on February 10… They will conduct the first cadaveric organ donor transplantation in the country if brain-dead donor is found and the family members permit."
Terming it a major landmark of the country's Kidney treatment, he said, "The annual demand for the kidney transplantation in Bangladesh right now is estimated to be 5000, but on average annually, only around 120 people can manage kidneys from their relatives to undergo transplants.
"Kidney transplantation from living donors is not a new thing for us since we are doing it from 1982. Now, we are prepared to do it from brain-dead persons that had already been started even in our neighbouring India and Sri Lanka apart from other developed countries," he said.
Dr Anwar, Nephrologist of Dhaka Medical College Hospital, said the Korean specialised team from the hospital will impart a hands-on training on cadaveric transplantation to a group of Bangladeshi doctors during their visit.
In this regard, the Organization of Islamic Cooperation (OIC), however, endorsed the campaign as the basic principles of Islam always upheld humanitarian causes.
Islamic scholar Maulana Abdullah Al-Maruf referred to the decision of the OIC's Islamic Council which ruled that one can donate his or her organs before or after death "for the welfare of human being".
"A man, however, cannot sell his organs according to Islamic principles but he can donate… This is because human organs are highly precious in the eyes of Islam and they cannot be regarded as commercially tradable objects," he said.
The surgery can be done in any of the five hospitals -- Dhaka Medical College Hospital, Bangladesh Kidney Foundation, Bangabandhu Sheikh Mujib Medical University, Bangladesh Institute of Research and Rehabilitation for Diabetes (BIRDEM) and Combined Military Hospital (CMH) -- depending on the availability of donors.