Five arrested for kidney trade on social media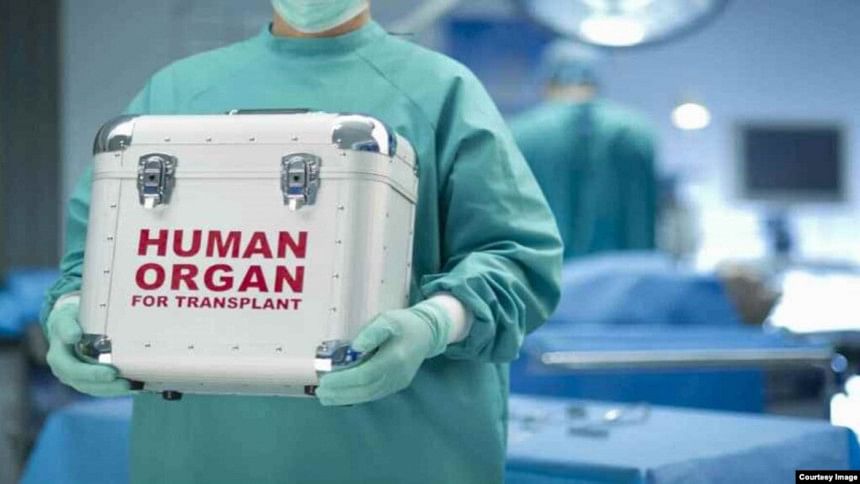 Rab arrested five members a gang, including its ringleader, on charge of buying and selling kidneys using social media.
They were arrested from Dhaka's Bhatara, Banasree and Mirpur areas, Lt Col Abdullah Al Momen, commanding officer of Rab-1, said.
The arrestees are: Shahidul Islam Mithu (49), "ringleader" of the gang; Mizanur Rahman (44); Al Mamun Mehedi (27); Saimun (28); and Rasel Hossain (24).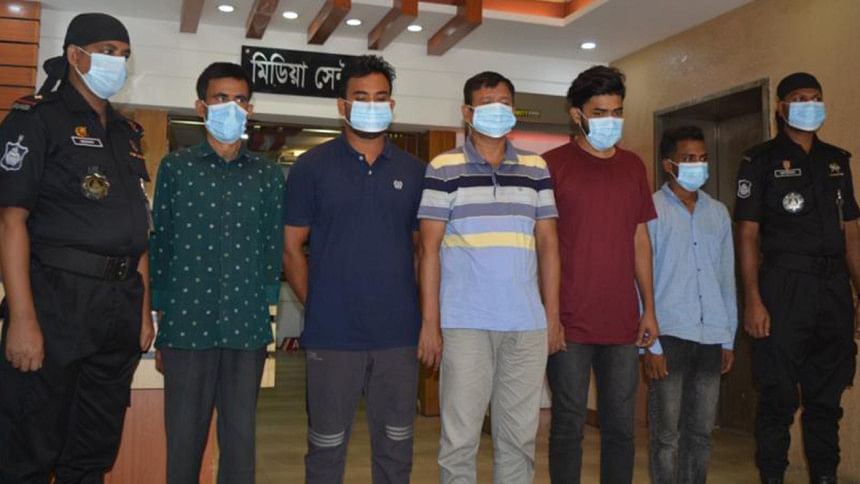 Briefing reporters at the Rab media centre, the CO said the gang has 15 to 20 members who carried out kidney trade in three groups. 
One group used to communicate with patients needing kidney transplant – via pages on social media – and another sought out people from disadvantaged backgrounds as donors, luring them with money.
The third group had tests done in hospitals and diagnostic centres to determine whether the donors' organs were match for the recipients, the Rab official said.
According to Rab, if results came positive, they prepared fake documents and made other arrangements to take them to the neighbouring country, for transplant.
The gang has close ties with another group operating in the neighbouring country. That group used to make all arrangements there – from receiving the donors to sending them back to country after transplant was done.
During primary interrogation, the arrestees admitted that they used to take Tk 20-25 lakh from each kidney seeker. They promised each donor Tk 4-4.5 lakh and paid Tk 2 lakh in advance, they said.
After successful transplant, they used to swindle the donors and sometimes paid less.
During primary interrogation, Mithu told Rab that he thought of this illegal kidney trade after he saw huge demands for kidney donors when he went to India for treatment purposes in 2016.
He told Rab that kidneys of more than 50 persons were traded by the gang, he said.
According to the Transplant of Human Organ Act (amendment) 2018, a patient can obtain a kidney either from a "close relative" or from a brain-dead patient, with consent from the kin.
Rab officials said the gang chose the neighbouring country as they face problems with transplant in Bangladeshi hospitals.