Garment workers forced to walk, board overcrowded vehicles on 2nd day of 'lockdown'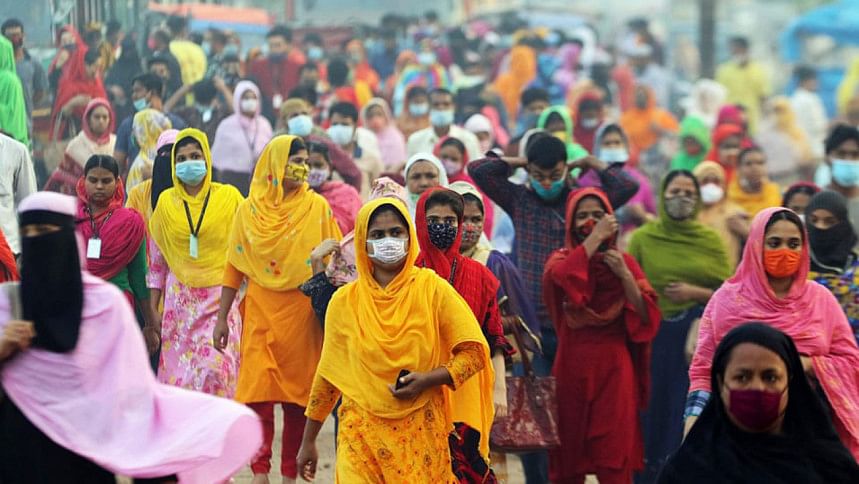 Garment workers faced immense difficulty today due to shortage in transport on the roads amid the weeklong "strict lockdown" imposed by the government to prevent transmission of Covid-19.
While visiting Savar around 6:30am, our photojournalist Palash Khan saw hundreds of garment workers walking to their workplace as the factories are open during the government-imposed restrictions.
Many were travelling in crowded human haulers that were plying the roads.
Very few buses arranged by garment factories were seen on the road.
The workers claimed that they had to pay up to three times higher fare as there were not many human haulers.
The government in its circular mentioned that factories and industries will remain open during the "strict lockdown" but the authorities will have to arrange vehicles to pick up and drop off workers. 
Our photojournalist visited Hemayetpur and Ulail bus stands in Savar and saw similar scenes.
At Gabtoli, police were checking vehicles -- mostly private cars, IDs of the passengers and asking the reason for their movement.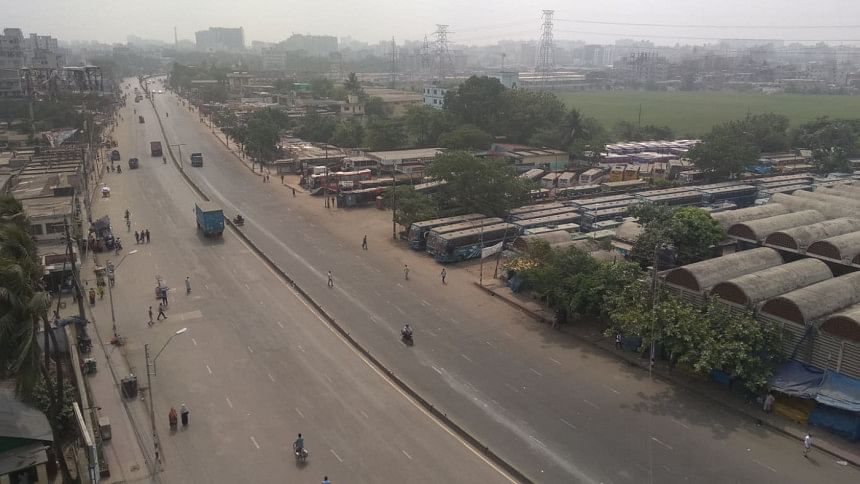 Within Dhaka, some private cars, rickshaws and motorcycles were seen plying the roads on the second day of the restrictions.
As the day progressed, pressure of vehicles -- mainly private cars and motorcycles -- increased in Dhaka city. Commuters faced traffic jam at some points as well.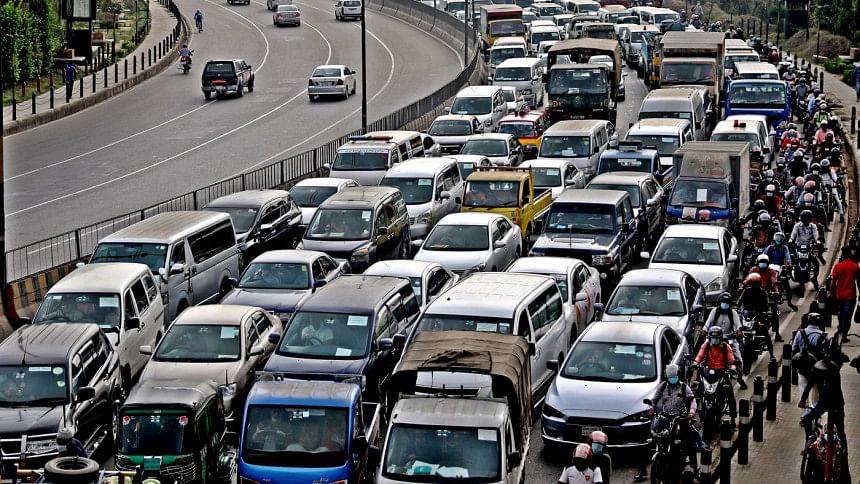 Our correspondent went from Shanir Akhra to Farmgate and saw at least five police checkpoints and very thin public movement.
Around 10:15am, police were seen sitting by the roads in Shanir Akhra and were checking private vehicles and motorcycles passing through the area.
However, people in groups of four-five were seen heading towards Jatrabari on rickshaw vans.
"I am going to Old Dhaka from Signboard area on the van, finding no alternative transport," said Shafiqul Islam. He claimed that he was going to see his ailing brother.
Our correspondent, on a bike, was stopped at Jatrabari and Gulistan checkpoints and was allowed to go after he showed his press identity card.
Some rickshaws were seen put upside down at Shanir Akhra and Gulistan.
A police constable, who was posted at Gulistan area, said public movement on the roads has increased a little today compared to yesterday.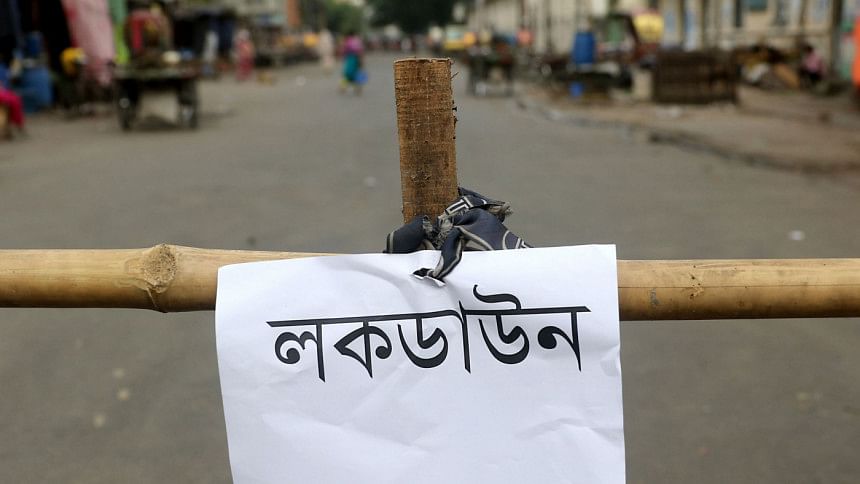 Meanwhile, a Rab-assisted mobile court -- led by Executive Magistrate Palash Kumar Bosu -- was conducting drives at Shahbagh area.
Vehicles were being stopped at checkpoints and passengers were being asked for their identities and reasons for leaving home.
Those who could not show the police issued "movement pass" or any valid reason were being fined.
The magistrate also warned some of those who did not wear masks properly or did not maintain health rules.