Rana Plaza: April 24 tagged workers' mourning day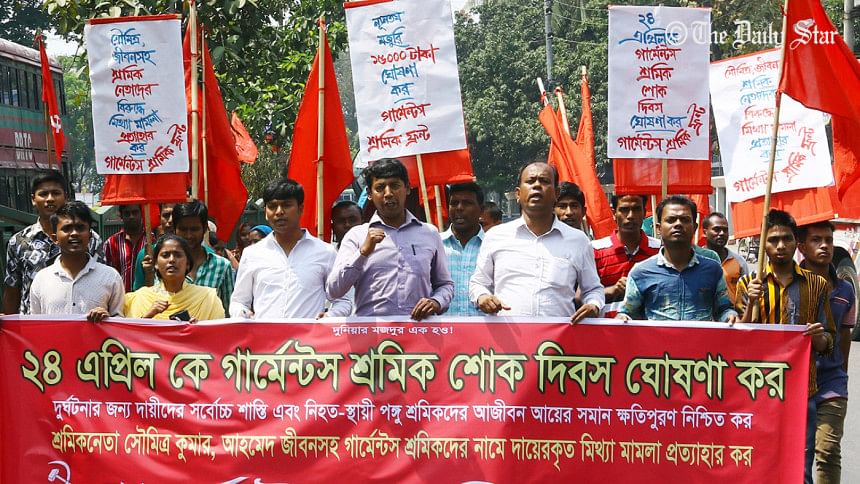 Bangladesh Garment Workers' Front today labeled April 24, the day of the Rana Plaza disaster, as "National Garment Workers' Mourning Day".
The call was made at a human chain in front of Jatiya Press Club in Dhaka today, ahead of the fourth anniversary of the world's biggest factory disaster.
The garment workers of the country will observe the day as Garment Workers Mourning Day across the country, Alamgir, the convener of the demonstration, announced.
READ ALSO: Light of hope for Rana Plaza victims
They also demanded Tk 48 lakh compensation to the victim's family members in case of death at workplace, compensation for disabled and injured workers, their treatment and rehabilitation.
They also demanded Tk 15,000 as the minimum salary of the garment workers.
Alamgir also demanded withdrawal of the "false" cases against the garment workers of Ashulia.
READ MORE: 5 more RMG factories shut
At least 1,136 people, mostly garment workers, were killed and more than 2,500 injured in the building collapse on April 24, 2013, which sparked worldwide criticism of the standards of labour and human rights in Bangladesh.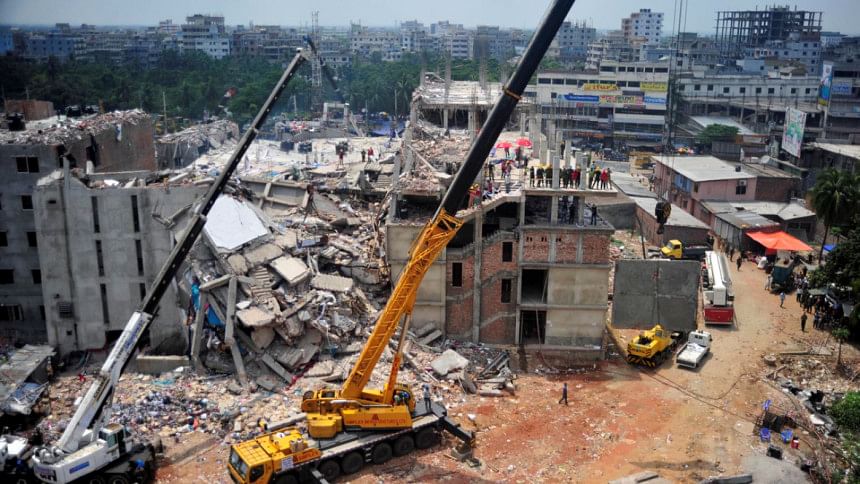 The Criminal Investigation Department accused 42 individuals, including the building owner, Sohel Rana, in the charge sheets submitted to the court.
Forty-one were accused in the murder case while 18 charge-sheeted in the other case.