Tarique no longer citizen
Law minister, AG say; passport dept boss has different view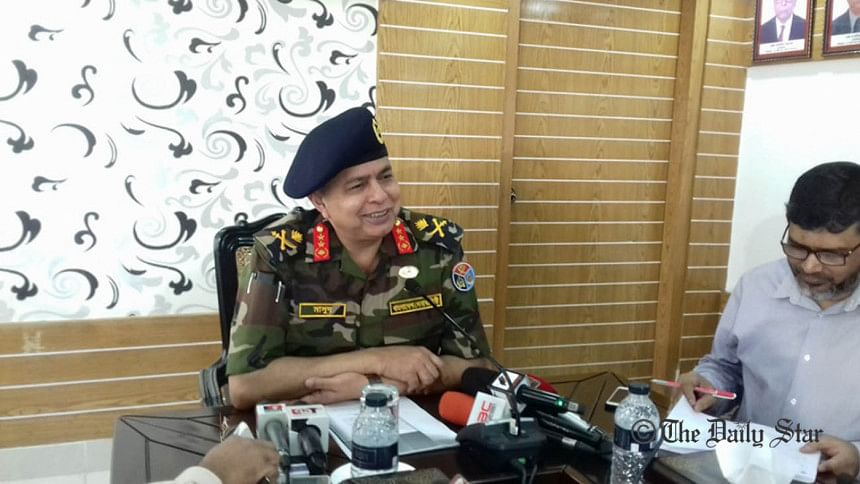 The law minister and the attorney general have said BNP acting chairperson Tarique Rahman is not a citizen of Bangladesh any more as he has surrendered his passport to the British Home Office to seek political asylum in the UK.
However, Maj Gen Md Masud Rezwan, director general of Department of Immigration and Passports (DIP), said the issue of someone's citizenship is not related to his passport.
Talking to reporters at the secretariat, Law Minister Anisul Huq yesterday said, "So far I know Tarique Rahman has surrendered his Bangladeshi passport and sought political asylum there [in the UK]. It means he has voluntarily said that he does not want to remain a citizen of Bangladesh. Therefore, he denied Bangladeshi citizenship."
The government can bring Tarique back home under the mutual legal assistance law even if he has no Bangladeshi citizenship, he added.
Attorney General Mahbubey Alam told journalists at his office that Tarique was not a Bangladeshi citizen as he has no passport.
"Had Tarique Rahman stayed in Bangladesh, no controversy would have arisen over his citizenship. He is not in the country now and he has surrendered his Bangladeshi passport. So I think he is in no way a citizen of the country now."
The country's chief attorney said, "Let him [Tarique] produce the passport before media if he has any."
State Minister for Foreign Affairs M Shahriar Alam recently sparked a debate about Tarque's citizenship. Speaking at a programme in London on April 21, he claimed that the BNP leader had "given up his nationality" by surrendering his passport.
Tarique served a legal notice on the junior minister and his party came up with an explanation that he surrendered the passport to the UK authorities to seek political asylum there.
DIP CHIEF HAS DIFFERENT VIEW
DIP DG Maj Gen Rezwan said citizenship is not related to passport.
"If I ask you does everyone in Bangladesh have passports? Does it mean that all of them have lost citizenship? The thing is not like that. Citizenship is a different matter," he said in response to a query from a journalist at his Agargaon office.
Rezwan said it will be a different thing if one declares that he has surrendered his citizenship; but it is not related to a passport.
Asked whether Tarique gave up his nationality, the DIP chief said he had no information in this regard.
"Tarique Rahman is currently living in the UK without any passport…. So far I came to know he surrendered his passport in 2014."
Rezwan, however, said Tarique renewed his hand-written passport once while staying in the UK as it expired in 2010. The DIP didn't receive any application from him for a new passport, he added.
He said if Tarique wants to apply for a machine-readable passport, he will have to come to Bangladesh and have a national ID card.
Although Tarique does not have any passport now, he can come to Bangladesh with a travel pass from the Bangladesh mission in the UK, the official added.
Referring to the Passport Act, Rezwan said Tarique would not get any passport now as someone who has been jailed for at least two years for moral turpitude has to wait for five years to get a passport.
The BNP leader, who became the party's acting chairman after his mother Khaleda Zia landed in jail on February 8 in a graft case, has been staying in London since 2007.
At home, he has been tried in absentia and jailed in two cases -- seven years in a money laundering case and 10 years in the Zia Orphanage Trust graft case.
He stands accused in over a dozen cases, including the August 21 grenade attack case.