'Take me to my parents' (video)
Little girl reunited with family thanks to her ready wits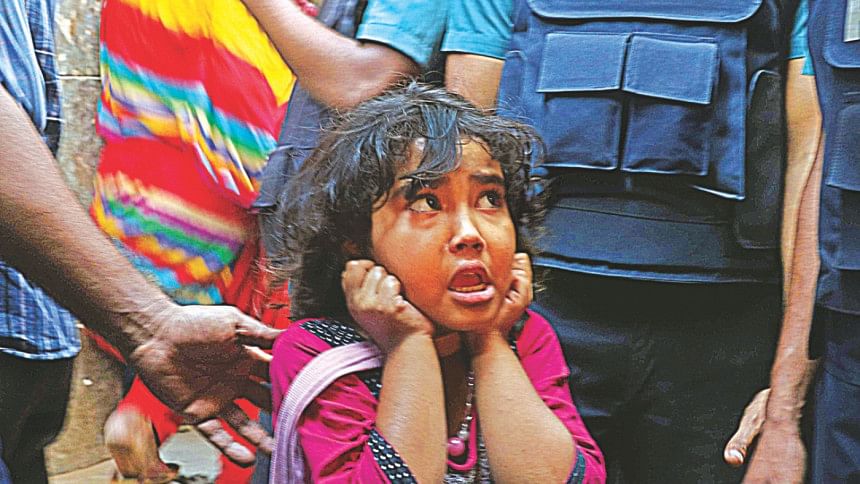 She may have been briefly separated from her parents for her poor judgement of a child, but then it was her ready wits that soon reunited her with them.
As soon as she was abandoned by her captor, Samia Akhter Nafia, six and a half, frantically strode to a group of policemen, who just contained a clash between two groups at the capital's Mohammadpur Geneva Camp.
"Please take me to my parents," she told the cops amid all the chaos and confusion because of the clash there. 
As a police officer asked what happened to her, she said, "A woman brought me here promising chocolates and dolls. But she left me here and snatched my gold earrings."
Nafia then gave the police the phone number of her mother and told them where she lived. It later transpired that her mother made her memorise the number, just in case. 
A policeman then called her mother around 2:00pm, informed her about the girl and asked her to come to Mohammadpur Police Station.
The girl's parents rushed from their Rayerbazar house in the capital and took her home around 4:00pm.
Talking to The Daily Star, Sultana Begum, the mother, said she gave Nafia Tk 10 to have ice cream. Around 1:00pm, the girl went out of the house to buy ice cream from a nearby shop.
Sultana became anxious when Nafia did not return home even after 15-20 minutes. She then went to the shop, whose owner said he saw Nafia with a woman.
Alarmed, Sultana called her husband Nurul Haque Rana, a cleaner supervisor of Dhaka North City Corporation. A little later, she went to the shop again to inquire about the woman.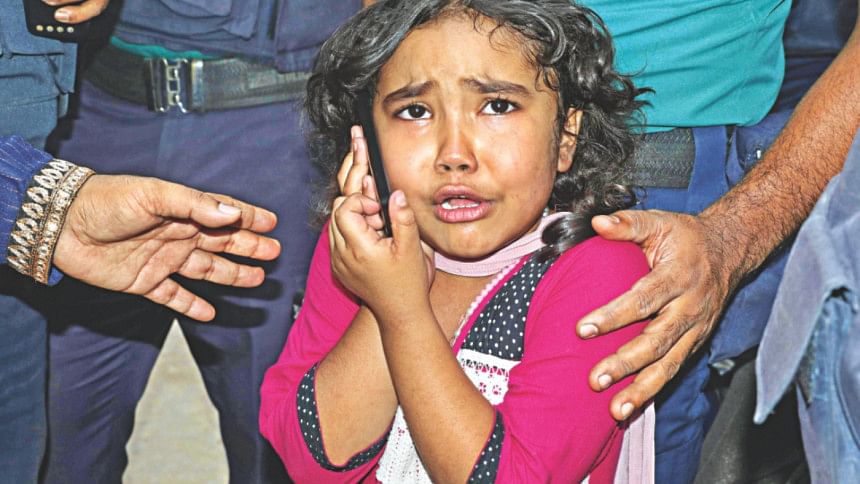 It was at this point she got the call from the police.
Back to her parents, Nafia, a KG student at a local school, told this correspondent last night that when she went to the shop, a woman came there and identified herself as her aunty.
The woman showed her a note of Tk 1,000 and two notes of Tk 500 and said she would buy her shoes, dolls and ice cream. The woman took her towards the Beribadh area from where she hired a rickshaw. Once on the rickshaw, the woman took away her earrings.
"When I asked her 'why you are taking my earrings,' she asked me not to talk. She also warned that the rickshaw puller may take away my earrings otherwise," Nafia said.
The woman left her near the Camp, saying she was going to bring the key.
It was then that the child saw some cops, gathered the courage to run to them and demanded that they take her home.