Shock, surprise unfolded
Killer majors dictated terms for then army chief Shafiullah, his deputy Zia found it amusing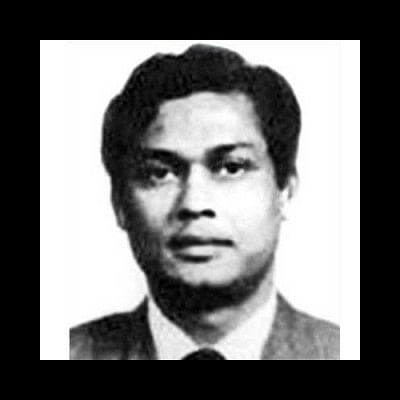 Accompanied by a dozen armed soldiers Major Dalim had stormed into the office of Gen Shafiullah, the then chief of army, in the morning of August 15, 1975.
Shafiullah and some senior army officers had gathered there after the news broke that a band of army personnel led by some majors had brutally murdered Bangabandhu and overthrown his government.
"Where is the chief?" shouted Dalim, who was in army uniform though he had been dismissed from the army for violation of discipline.
"He is sitting in front of you," replied Col Nasim, who was to become chief of army later. "Can't you see him?" Nasim said.   
Dalim pointed his Sten gun at Gen Shafiullah and said: "The president wants to talk to you. You come with me."
Infuriated at Dalim's insolence Shafiullah replied, "Dalim, I am used to weapons. If you want to use it, then do it. But do not keep your gun pointed at me."
"If you want to talk to me, ask your troops to keep their arms out of the room," continued Shafiullah. 
"Sir, the president wants you in the radio station," Dalim said.
"The president is dead."
"Sir, you should know Khandaker Mushtaque is the president now," replied Dalim.
"Khandaker Mushtaque is your president now, not mine," said Shafiullah.
"Sir, do not make me do something for which I did not come," said Dalim, annoyed.
It was Dalim, who earlier in the morning had taken over the radio station at gun point. He broke the news of the assassination of Bangabandhu Sheikh Mujibur Rahman and the overthrow of his government with a radio announcement: "I am Major Dalim speaking; the president has been killed…"
Advised by Col Taher, Dalim went to the army headquarters to bring the chiefs of three services to the radio station and force them to express their support for the coup with radio announcements.
Col Taher, who was leading the Gono Bahini of Jatiya Samajtantrik Dal (JSD), a left-wing party of socialist political activists and military officers, to stage a revolution against the Bangabandhu government, had gone to the radio station that morning.
There he found Khandaker Mushtaque, Taheruddin Thakur, Maj Gen Khalilur Rahman and Major Dalim. He then advised Dalim to bring the chiefs of three services to the radio stations and Dalim started for army headquarters. 
Dalim's hostile entrance at the army headquarters flanked by armed soldiers spread fear among others.
When two jeeps carrying Dalim and his men raced to the entrance of the army headquarters, Momin, commanding officer of Bengal Lancers, signaled the jeeps to stop.
The jeeps screeched to a halt and Dalim jumped off his jeep with his submachine gun shouting: ''Shut up, move out of the way."
Army officers present there scattered, clearing Dalim's path. He entered the office of General Shafiullah. Deputy Chief of army Gen Ziaur Rahman was also present there.
Surprisingly, after the coup announcement on radio, senior officers of the army sat and debated at the army headquarters on how best to deal with the majors.
A couple of officers demanded immediate action against the majors but a majority of them were unsure of what to do and were in favour of waiting until the situation became clearer.
They did not want to take risks as Gen Shafiullah was known to be a man without initiative and his authority was always challenged by his deputy, Major General Ziaur Rahman, Indian intelligence sources were to reveal later.
In this confusion, Major Dalim did not find it hard to engage in an altercations with the army chief.
A while later after the conversation, the door of the army chief's office opened. Gen Shafiullah came out of his office. He was looking gloomy. Maj Dalim was behind him with his Sten gun. Gen Zia was following Dalim.
Gen Shafiullah got in his own car to go to the radio station.
With a smile Gen Zia invited Dalim: "Come on Dalim, get in my car."
"No sir, I don't get in a General's car," replied Dalim. He got in his jeep. Gen Zia in his own car followed Dalim's jeep.
Within a few minutes, they reached the office of the first Bengal unit line under 46th brigade inside Dhaka cantonment.
A junior officer, Capt Hafizullah received Gen Shafiullah and took him to the office of the commanding officer.
Major Rashid, a leader of the coup, was already present there. Some soldiers, who had been part of the coup, were present there as well. Two idling tanks were parked conspicuously outside.
Gen Shafiullah saw the troops of the 46th brigade were agitated. One officer of the brigade pulled down a framed photograph of Bangabandhu from the wall and smashed it on the ground.
Surrounded by junior officers, Gen Shafiullah made phone calls to the Air and Naval chiefs and asked them to come at the Bengal line.
Major Rashid approached Shafiullah and said: " Sir, let's go to the radio station. All are waiting for you there."
Hafizuddin, a major of the 46th brigade, also asked Shafiullah to go to the radio station.
Deputy Chief Gen Zia did not arrive at the Bengal line.
By this time, the air force chief Air-Vice Marshal AK Khandaker and the naval chief Admiral MH Khan arrived there.
The air chief and the naval chief were also forced to follow Gen Shafiullah to the radio station.
Escorted by Dalim and his troops, Gen Shafiullah and the chiefs of air and navy reached the radio station.
"Shafiullah, congratulation, your troops have done an excellent job, now do the rest," Khandaker Mushtaque, who was waiting at the radio station, told Shafiullah.
"What should I do?" asked Shafiullah.
"You should know it better," replied Mushtaque.
Earlier in the morning, Major Dalim was repeatedly announcing on radio: "Sheikh Mujib has been killed. I have seized the state power. Curfew has been imposed." 
Hearing Dalim's announcement, Taher Uddin Thakur, state minister for information of Bangabandhu's government, had a brief consultation with Mushtaque and concluded that such announcement by Dalim should not be continued.
He wrote a new announcement on a paper that read: "Sheikh Mujib and his autocratic government has been overthrown. The military has seized the powers under the leadership of Khandaker Mushtaque Ahmed. Curfew has been imposed."
Then the new announcement was recorded in Dalim's voice and was broadcast repeatedly throughout the day.
After arrival of Gen Shafiullah and the chiefs of air and navy, BDR, and Police, Taher Uddin Thakur drafted the speeches for them. Their recorded speeches were broadcast on radio. In their speeches, they expressed their allegiance to the new regime.
After sometime, Gen Zia, Gen Osmani and Col Taher came to studio-2 from where the recorded speeches of the chiefs of the services were broadcast.
But expressing his allegiance was not enough for Gen Shafiullah. He was asked to attend Mushtaque's swearing in as the president in the afternoon of August 15. He attended the ceremony but was not allowed to leave Bangabhaban after that.
Taheruddin asked him to stay. "Do not leave. A conference will be held," Taheruddin had said. Gen Shafiullah had to stay at Bangabhaban until the morning of August 18.
August 24 brought more surprises for Gen Shafiullah. He received a phone call from President Mushtaque at noon. Mushtaque asked Shafiullah to meet him at Bangabhaban the same afternoon.
At the meeting, the new president offered him a diplomatic posting in a foreign mission.
"Who is replacing me?" Shafiullah had asked.
"Zia" Mushtaque had replied. 
Shafiullah had declined to leave the country.
"Do not think of staying here," Mushtaque had advised.
Shafiullah returned to the cantonment and found Gen Zia had already taken over as chief of army staff and was holding a meeting with other officers. #
[This report has been prepared based on the depositions of witnesses in the Bangabandhu murder case and the books: Mission R&AW" by RK Yadab; "Rise and fall of JSD: Politics in turbulent Period'' by Mohiuddin Ahmed; and "Three army coups and some untold tales" by Lt Col MA Hamid.]